Regular price
Sale price
$14.99
Unit price
per
Sale
Sold out
Description

Why are most couples' games so cringy?

It feels like you either get boring, generic games that are no fun or super awkward games you have to hide under your bed in an old shoebox, just in case your mom comes over and sees it.

At Crated with Love, we are here to change that. We create fun, engaging games that focus on laughter and connection without all that other weird baggage. Enter our newest game for couples: SPIN!




How to play SPIN!

Gameplay is super simple and much like a normal game of Spin the Bottle.

First, take out all the cards in your deck, shuffles them, and create a large circle with a space in the middle to spin the bottle.

Takes turns with your partner spinning and drawing the card the bottle points at when stopped. There are four different types of challenge cards (see below), and depending on which one you draw, you must do that challenge before ending your turn.


Hidden in the deck are four random SPIN! cards. The game ends when all four SPIN! cards are found.
View full details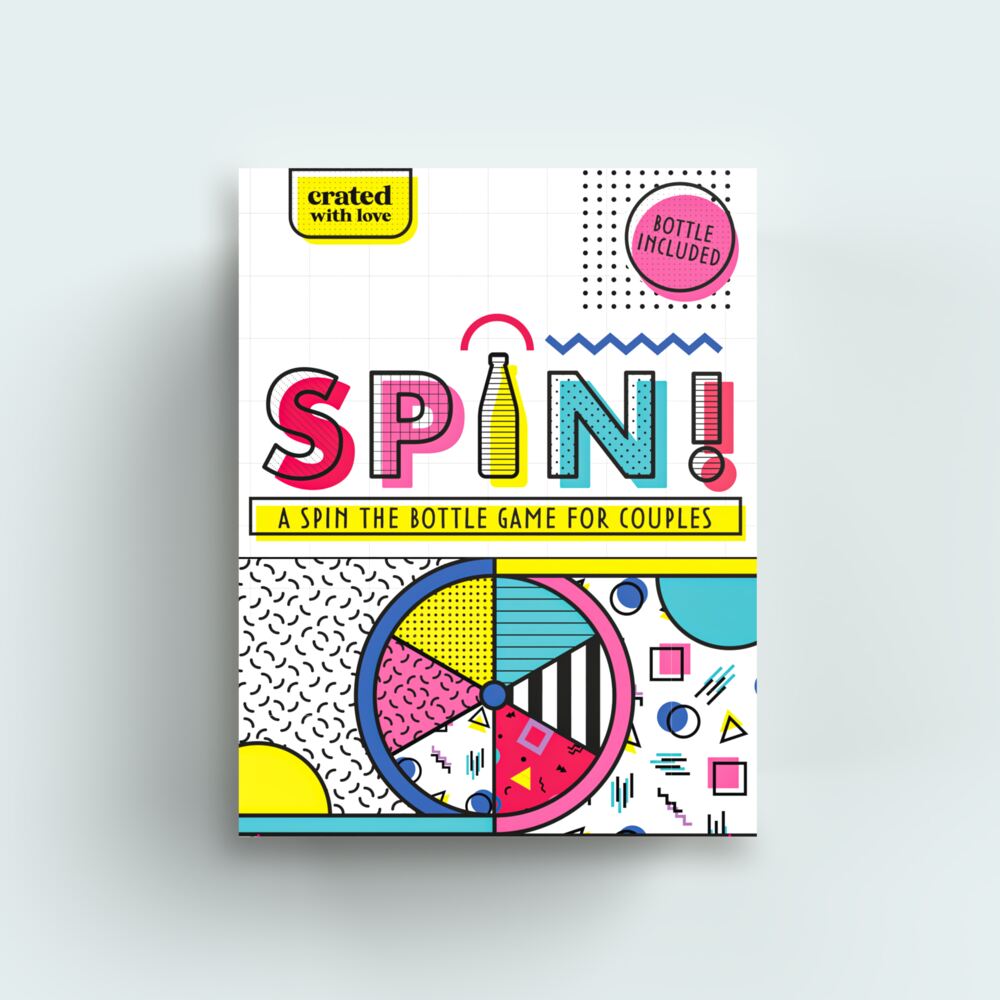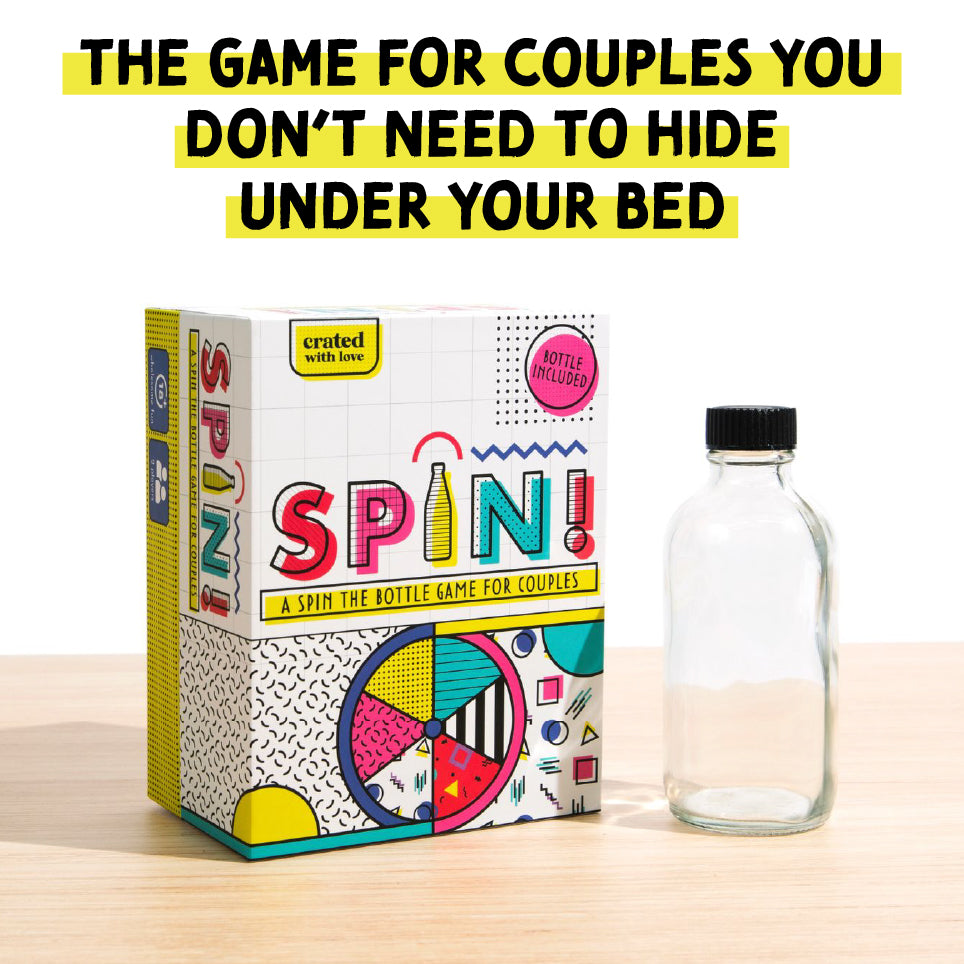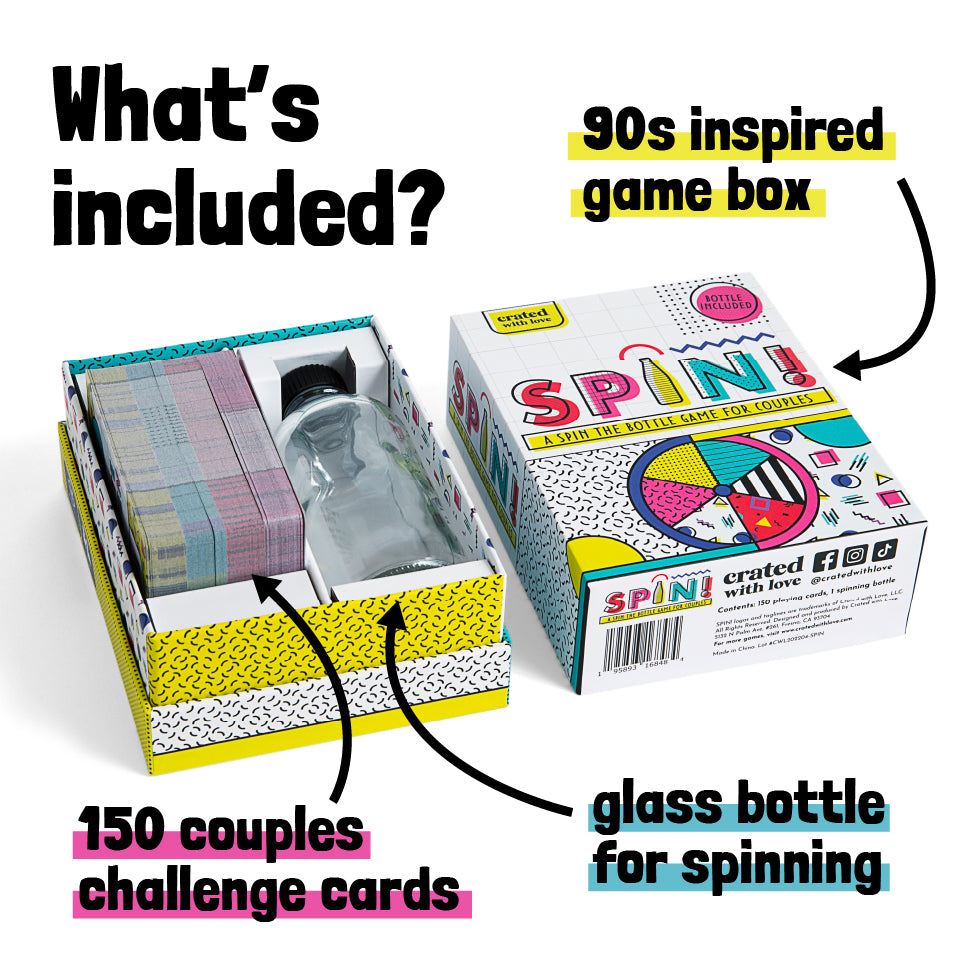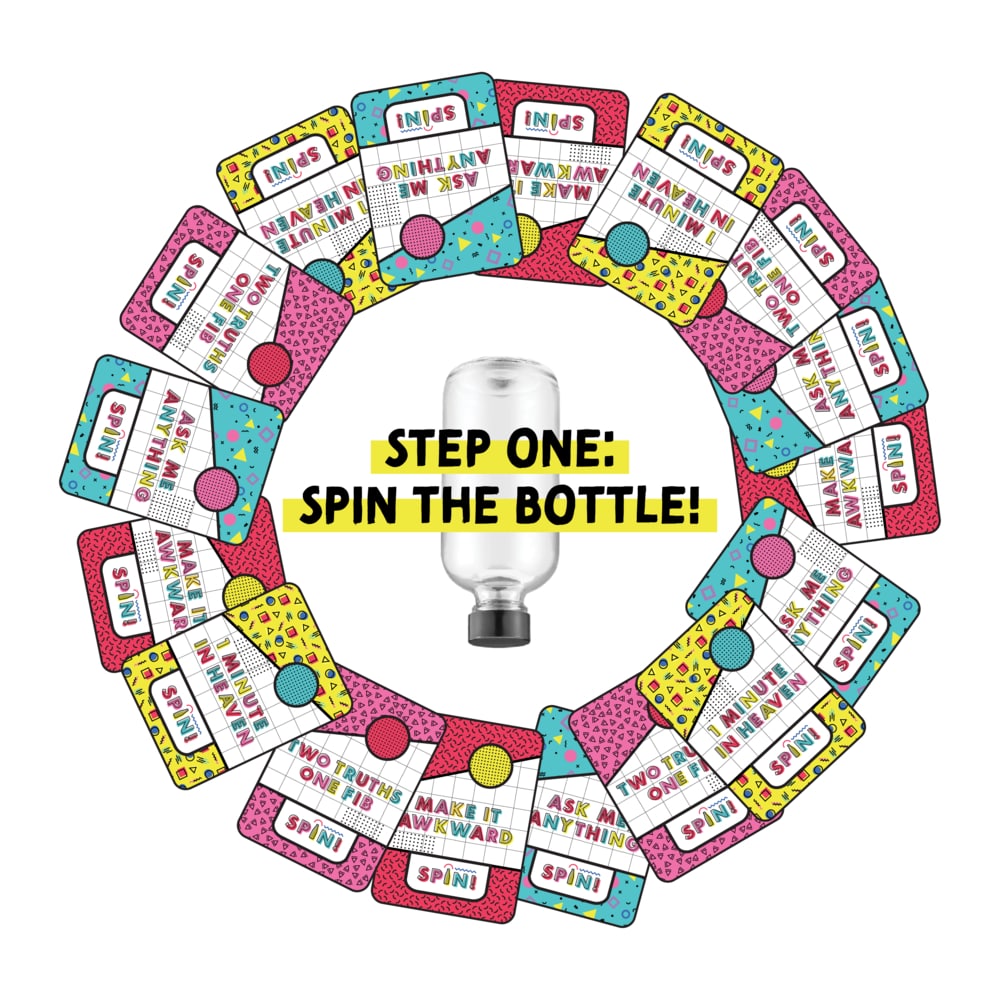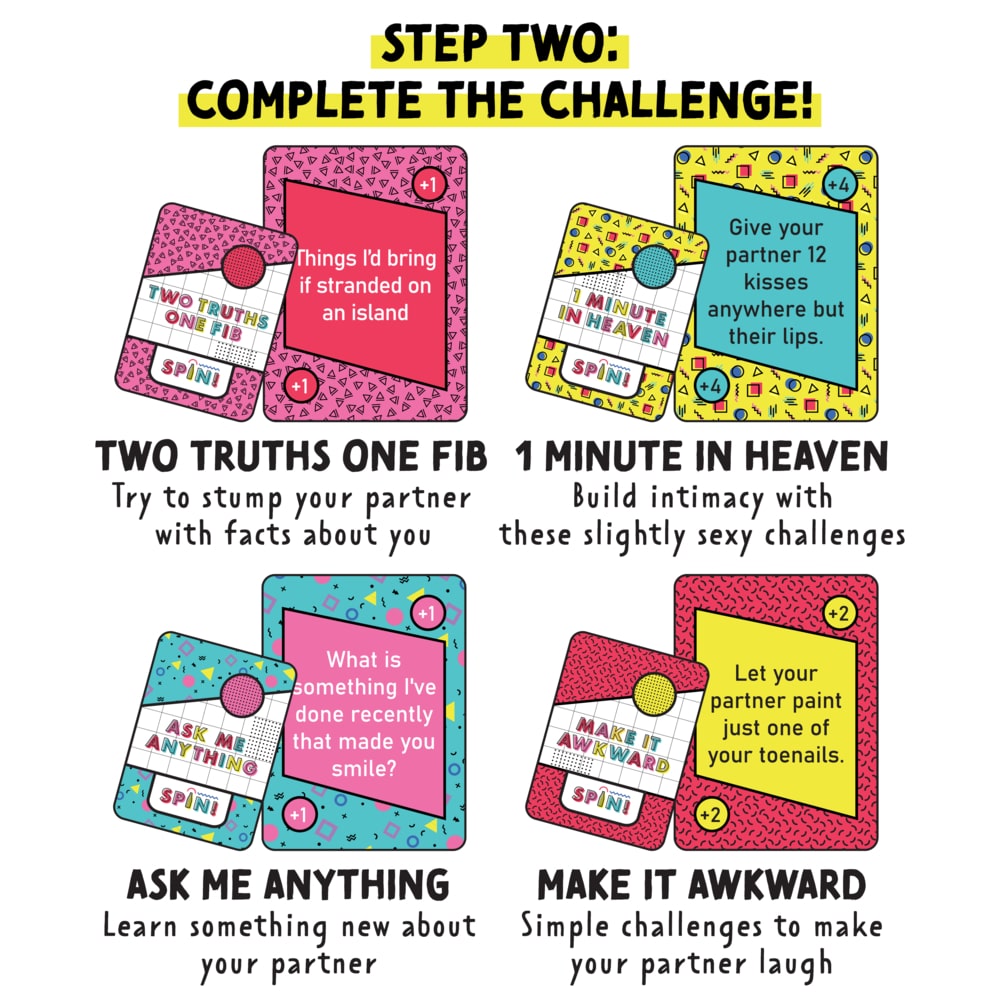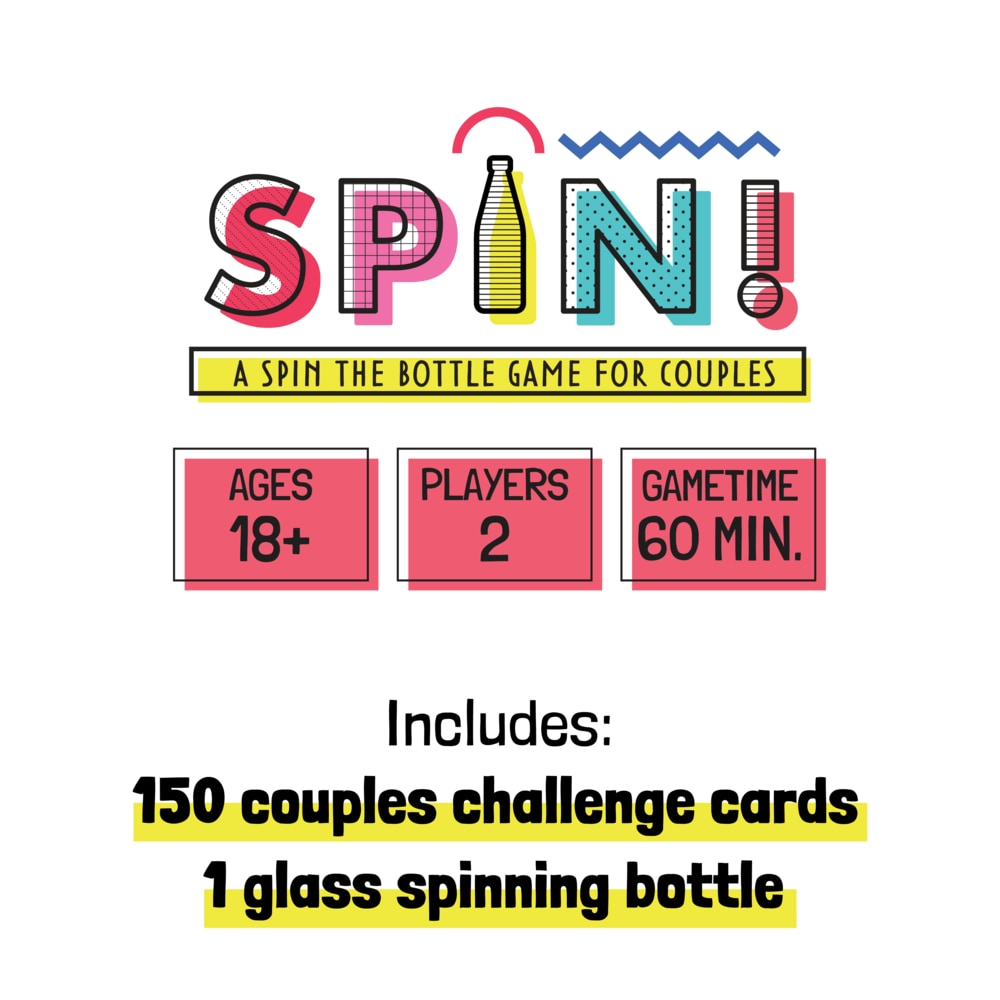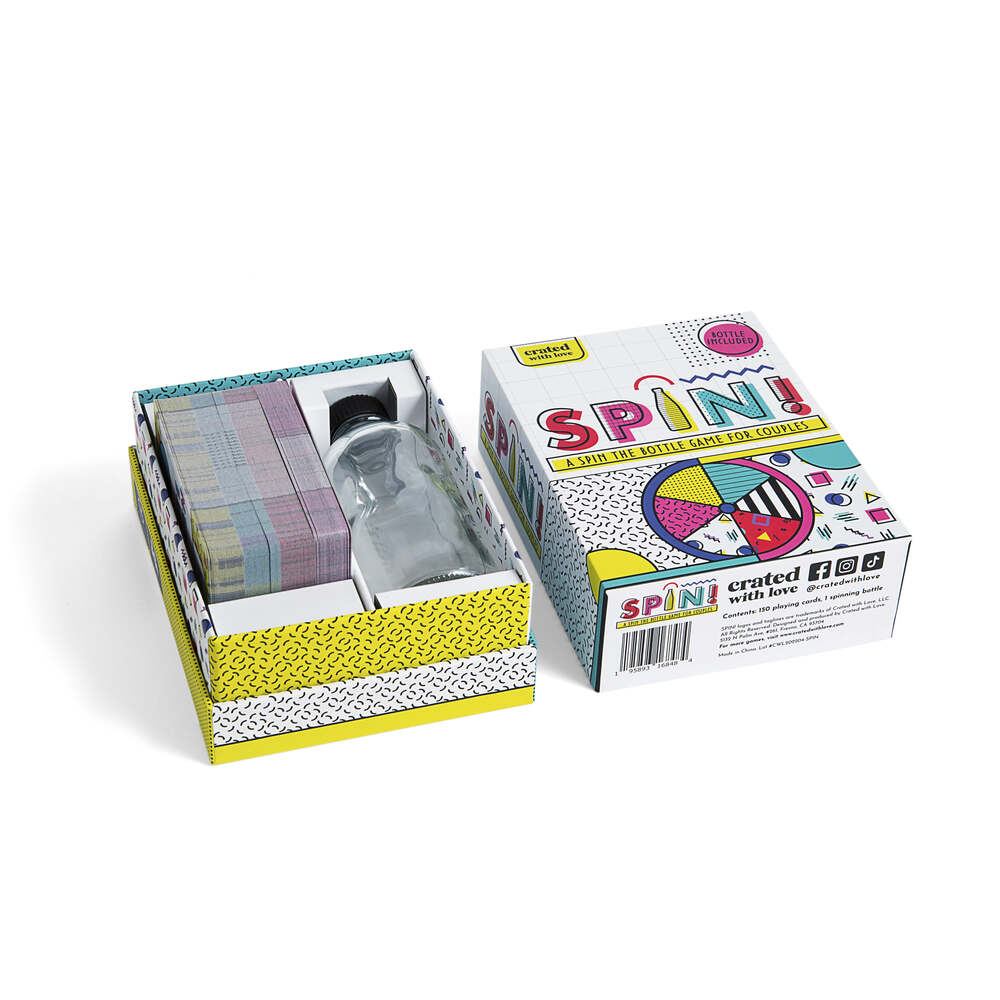 The card game for couples you DON'T need to hide under your bed!
SPIN! is the silly and slightly intimate card game for couples. The game includes 150 relationship challenges, conversation starters, and a glass bottle for spinning.

The rules are simple: spin the bottle and complete the challenge. As you complete challenges, you'll earn points. The player with the most points at the end of the game wins!

This spin-the-bottle game makes the perfect gift for your significant other or a couple you love!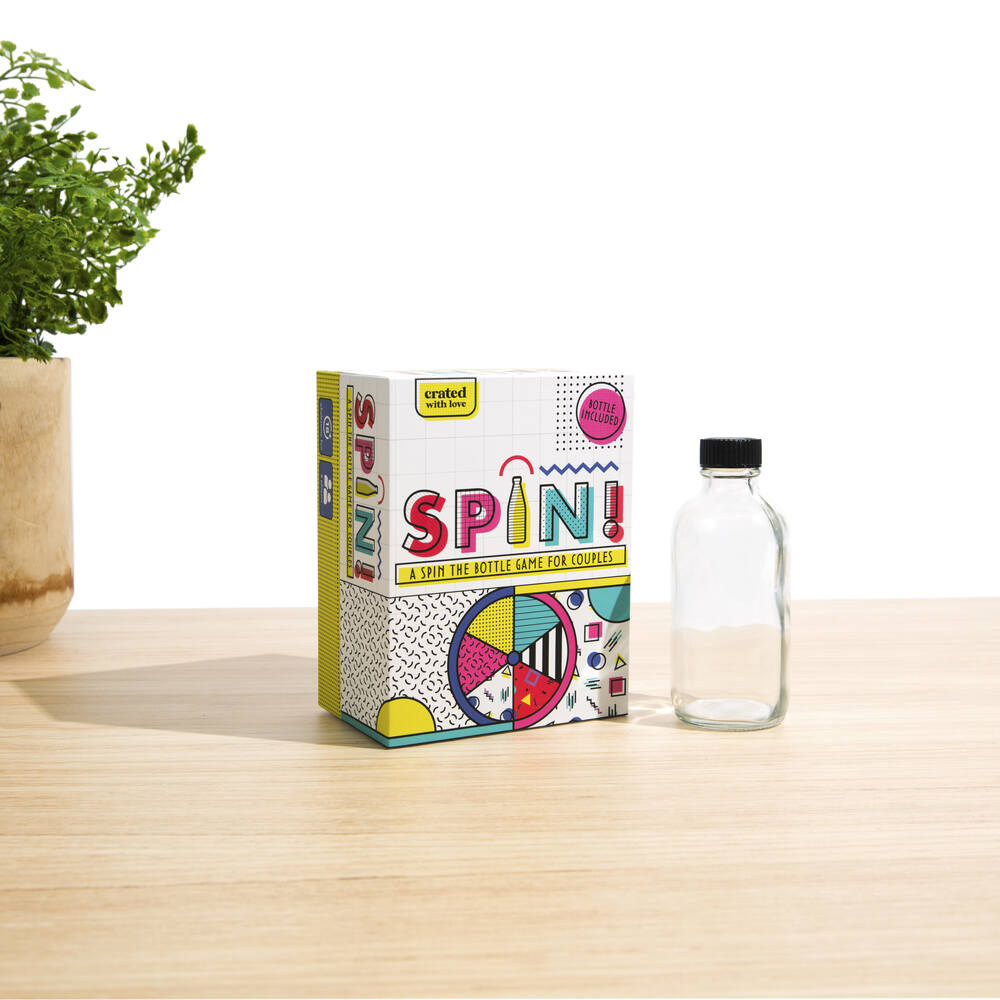 This game is perfect for couples who…
SPIN! is perfect for couples who want to build intimacy but aren't afraid to be a little silly with each other!
Game comes with: 150 Spin the Bottle Challenge Cards, 1 Glass Bottle for Spinning, and a 90s-Inspired Box.