Regular price
Sale price
$30.00
Unit price
per
Sale
Sold out
Description

Arcade Invasion - A Totally Rad Game Night

It's 1985. New wave tunes blare on the jukebox. Crispy-cool colas bubble on crushed ice. The aroma of melty-hot pizza that'll make a turtle jealous fills the air. That's right, you're at the arcade -- the most tubular time you can have this side of the century.

Welcome to your Arcade Invasion date night! This date box includes a series of games that encourage you and your partner to compete together for the high score, while laughing along the way.

This date is perfect for couples who…

The Arcade Invasion date box is perfect for couples who love arcades, games, and are not afraid of getting a little nerdy together!

Allergen Info: This box does not contain any food items.
View full details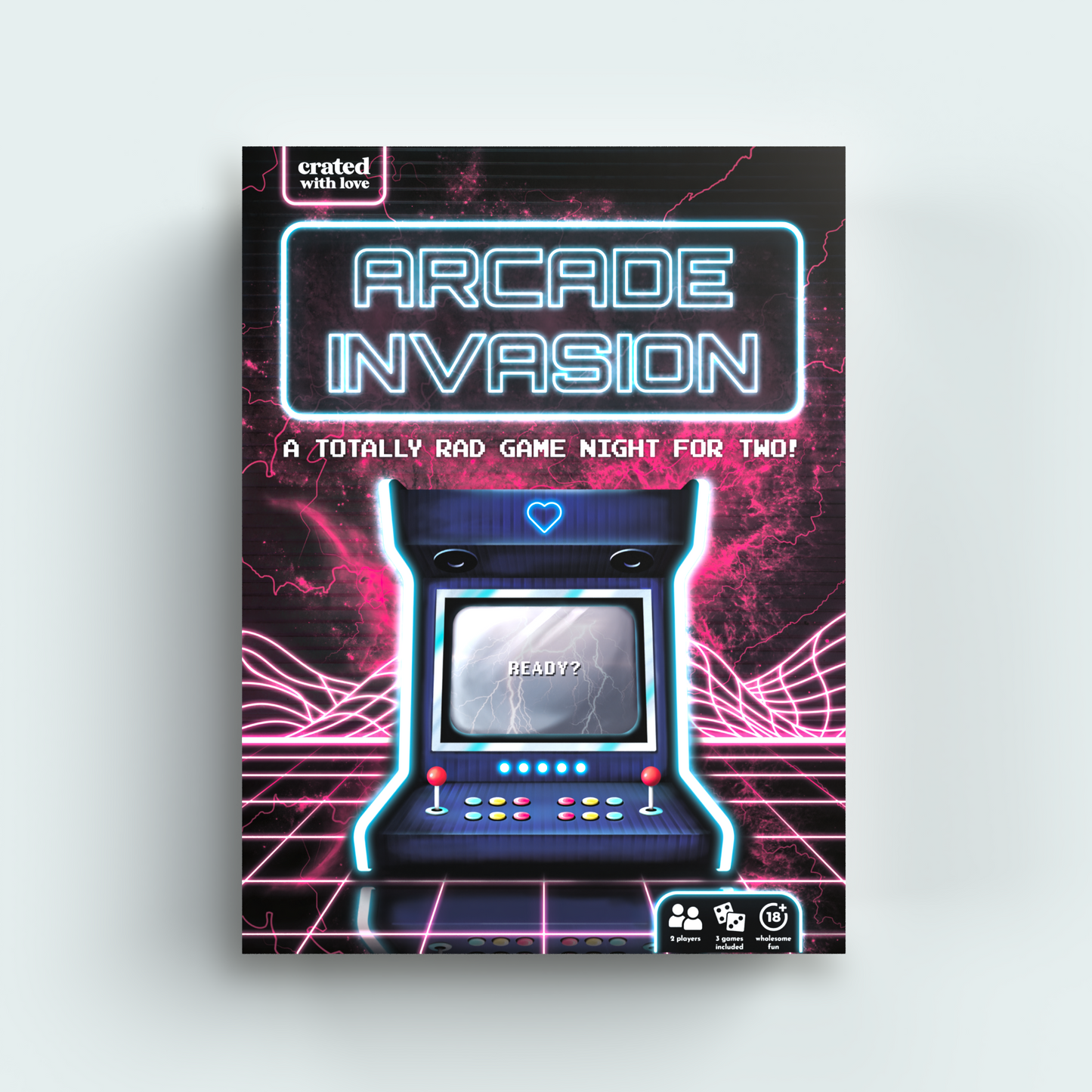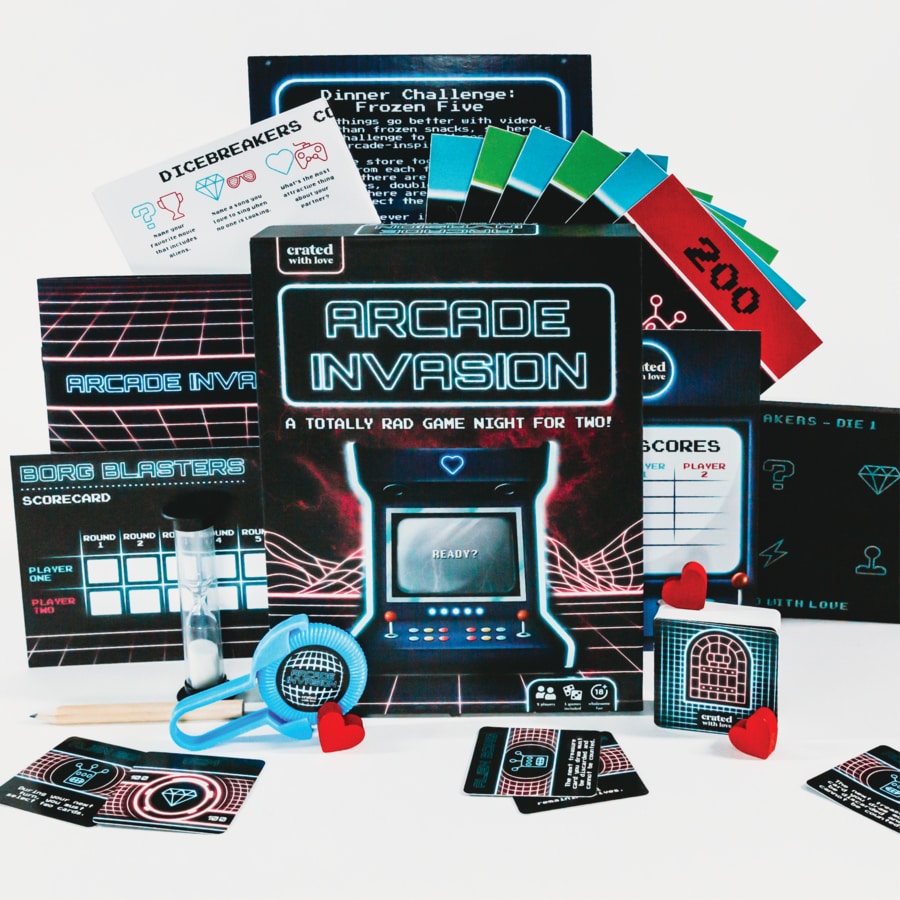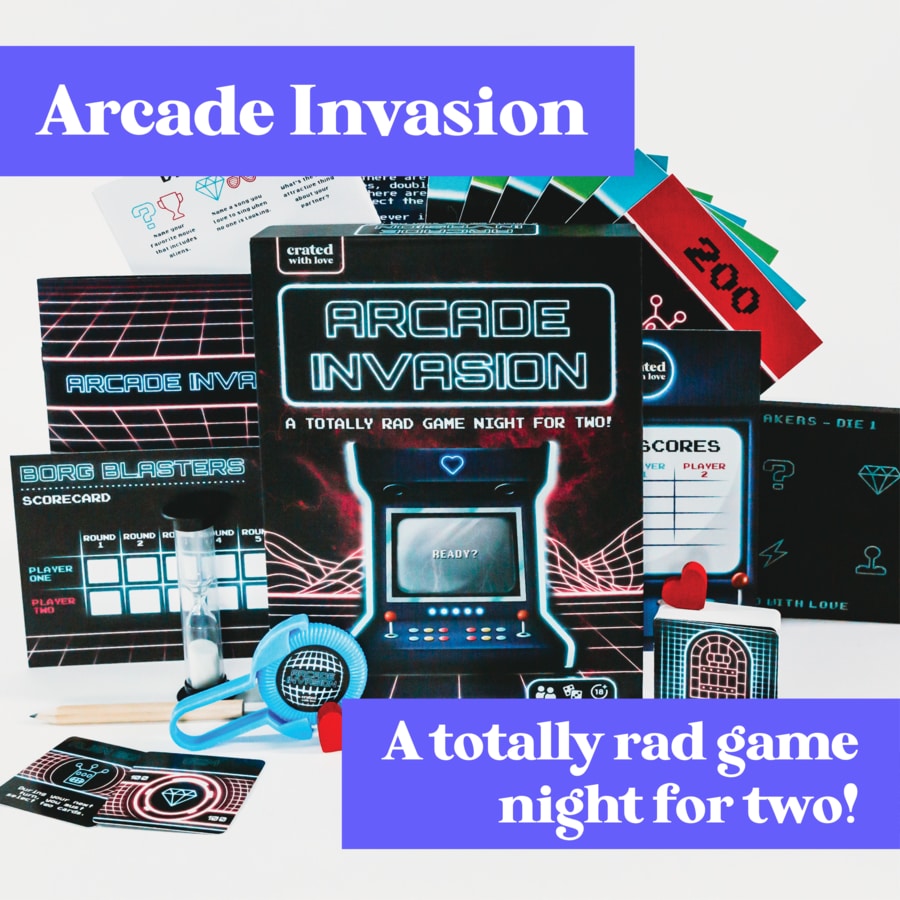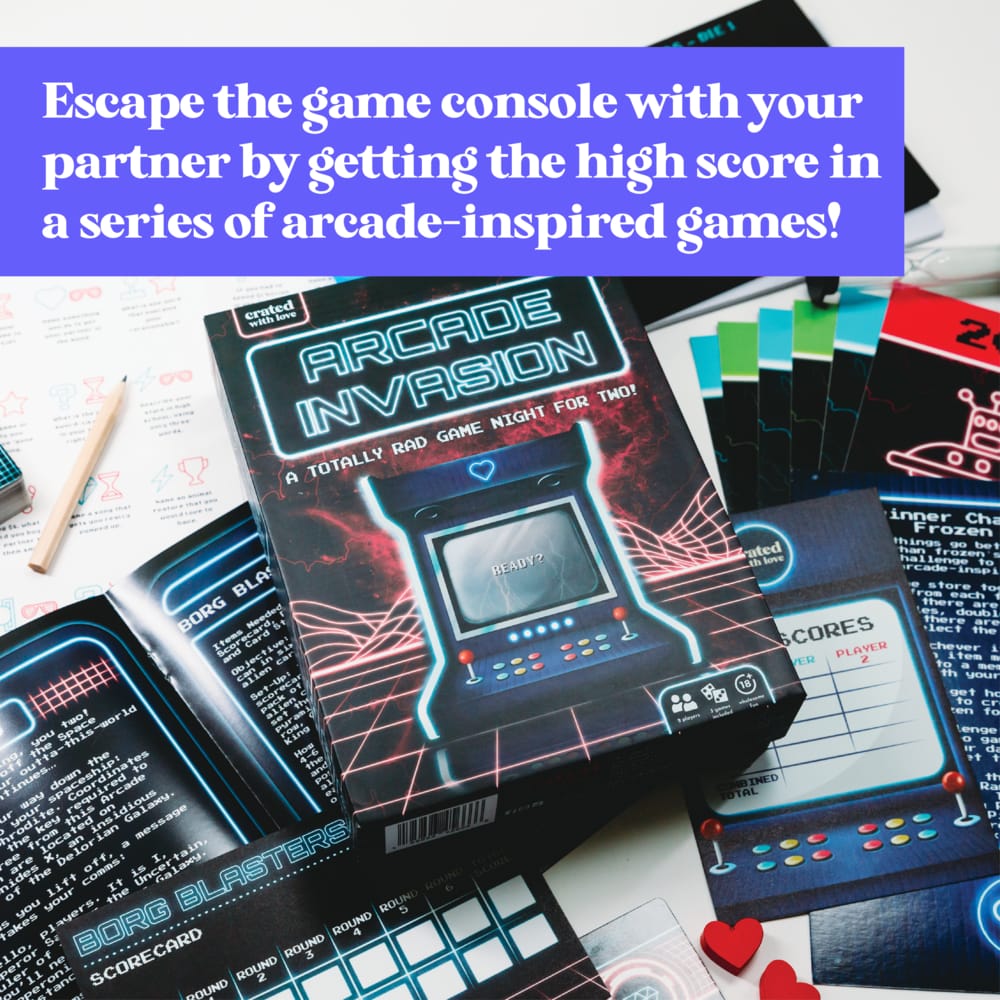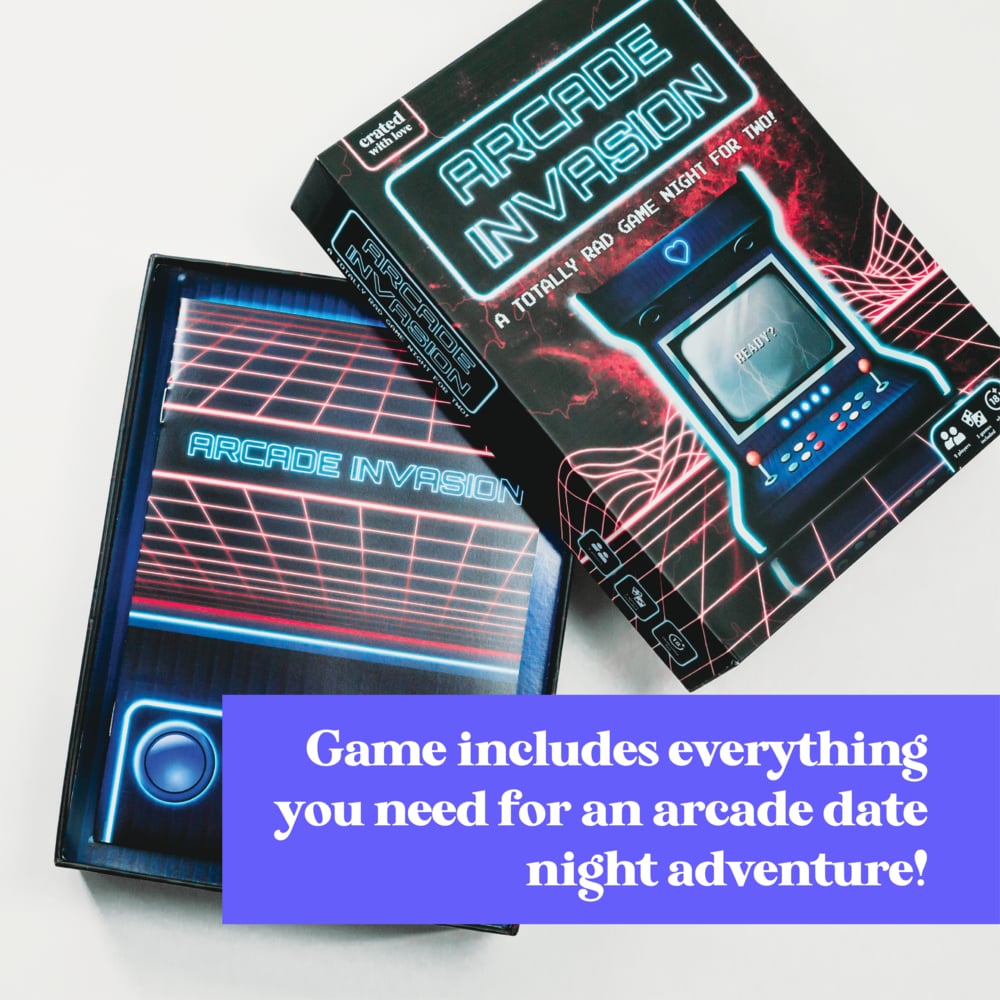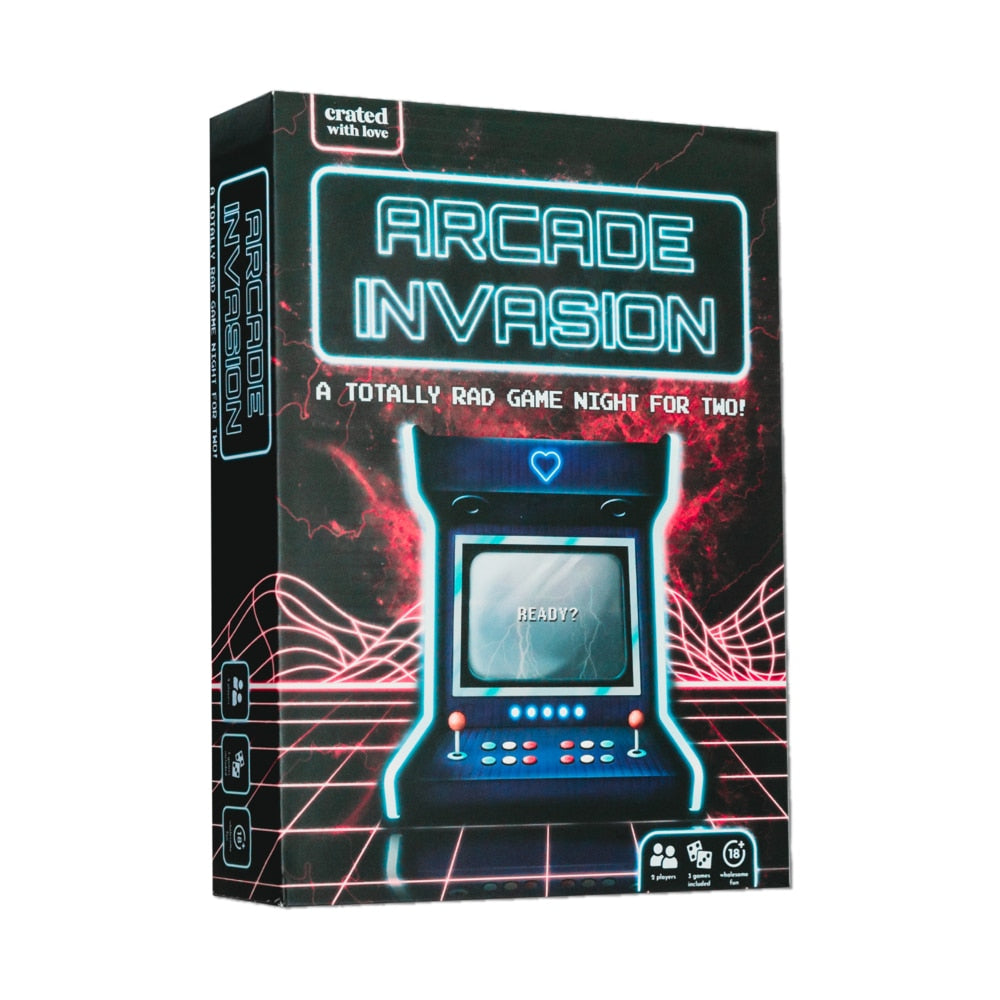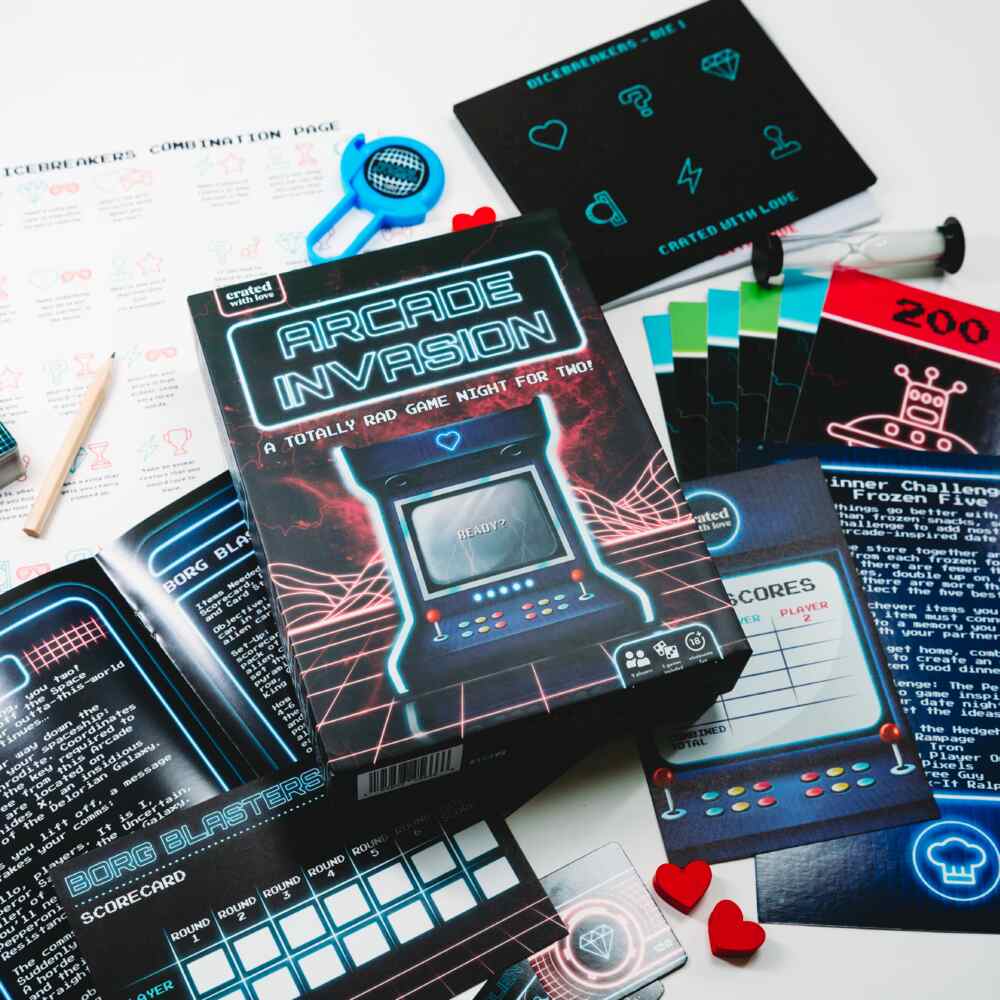 A totally rad game night for two!
You and your partner have been sucked into an old 80s arcade game and must complete the four levels to survive - including defeating the boss level!

Each level includes a new relationship game or challenge, and you'll compete to see who can get the highest score!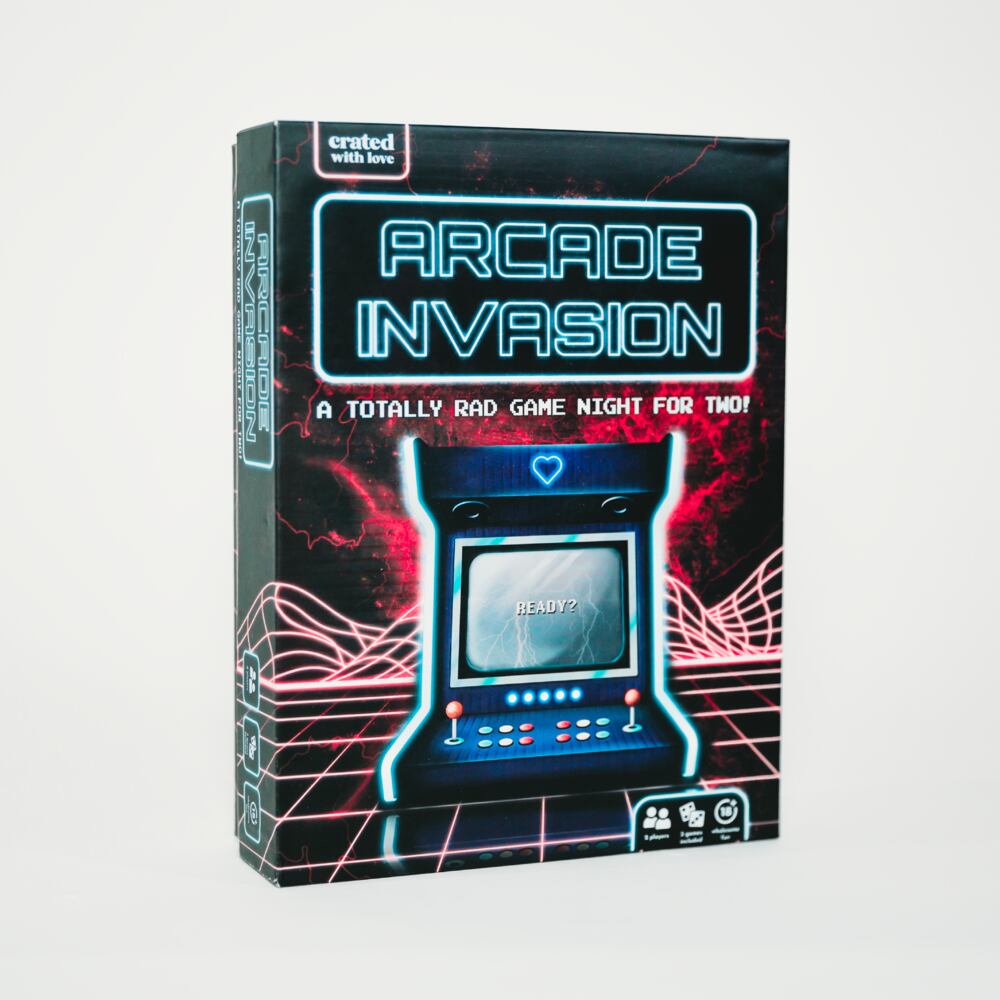 This date is perfect for couples who…
The Arcade Invasion game for couples is perfect for those who love video games, adventure, and who love seeing their gamertag as the high score!
Game comes with: Dicebreakers Combination Sheet, Disc Shooter, 1 Sand Timer, 1 Pack of Heart Tokens, 2 Dicebreakers Foam Dice, 1 Pencil, 1 Pack of Alien Cards and Stands, 1 Pack of Playing Card, 1 Borg Blaster Scorecard, 1 Game Score Tracker Card, 1 Dinner Challenge Activity Card, a Rules Booklet, and Access to Additional Online Content.