Regular price
Sale price
$30.00
Unit price
per
Sale
Sold out
Description

The Drawing Game Where ANYONE Can Be An Artist! No art skills required!

Discover a world of artistic fun with Picablo, an inclusive drawing game for everyone! Whether you're a professional artist or you've barely doodled, Picablo ensures everyone can join in the excitement.

Inspired by a unique shape die, players create imaginative drawings based on prompt cards. The game caters to diverse play styles, offering both competitive and cooperative game modes. Draw, guess, and party on with endless combinations and endless laughter.

Each game is a new creative journey, no two alike, offering tremendous replayability. Picablo is more than just a game - it's an innovative way to unlock your creativity, engage with friends and family, and create unforgettable memories. Add Picablo to your collection today for an exceptional drawing game experience!
View full details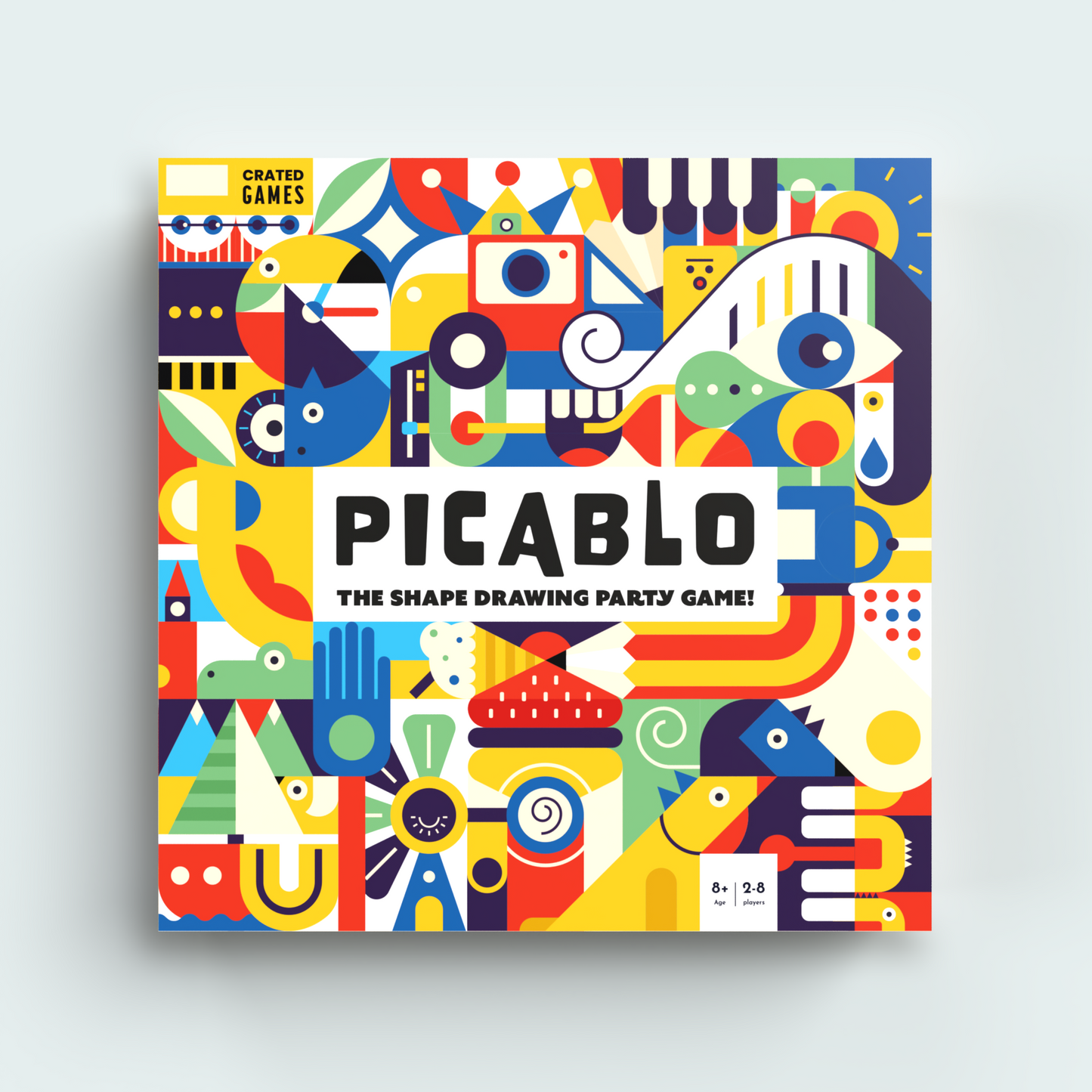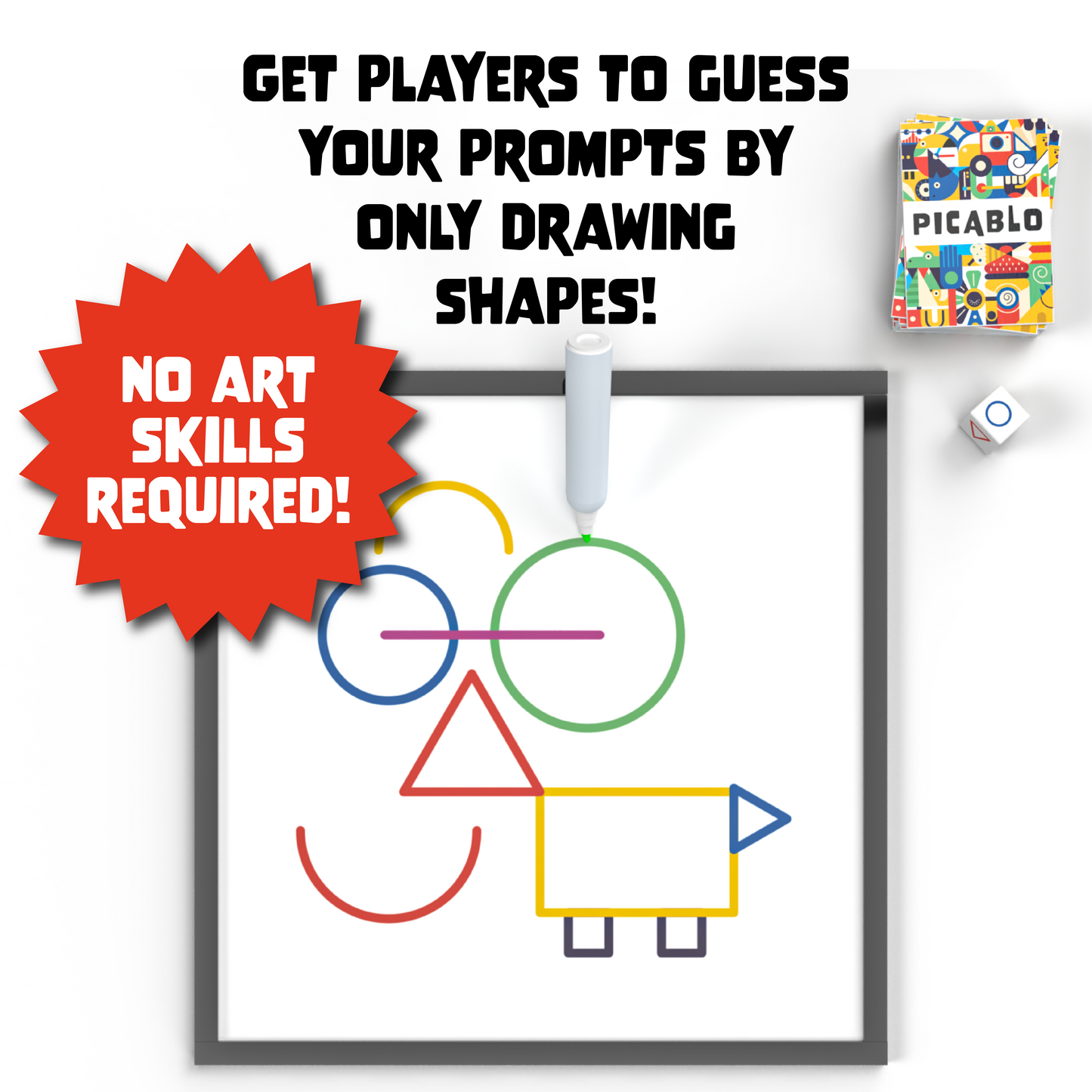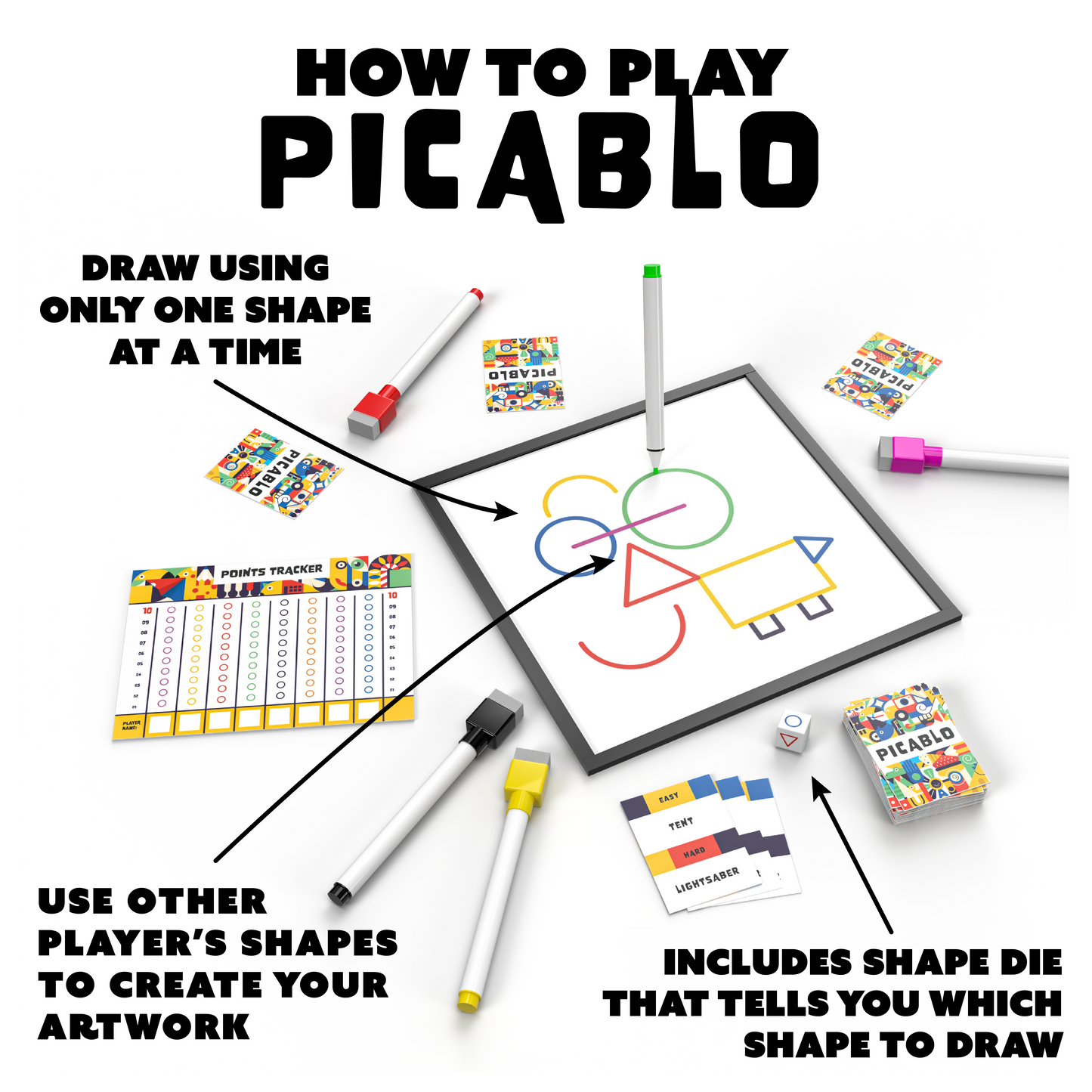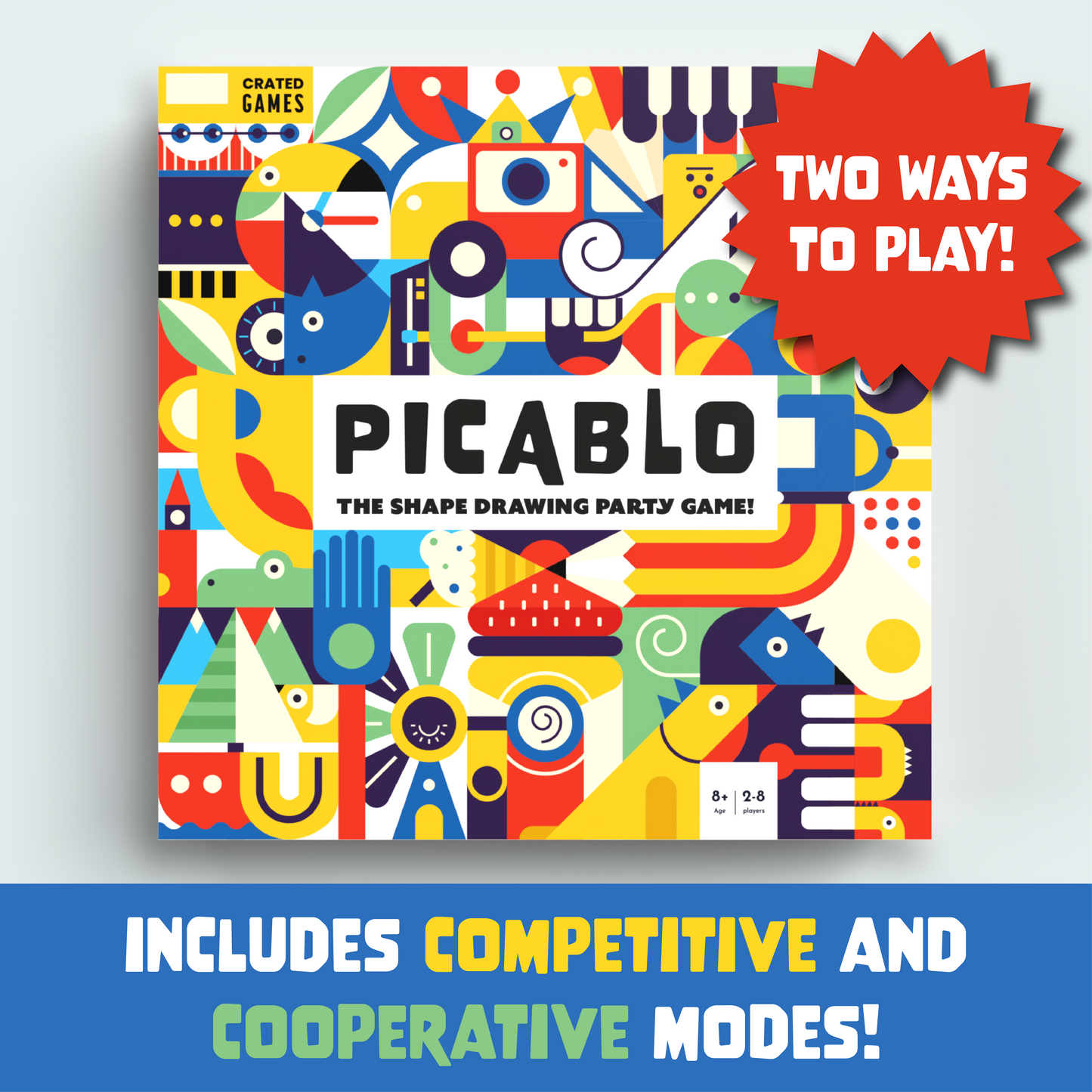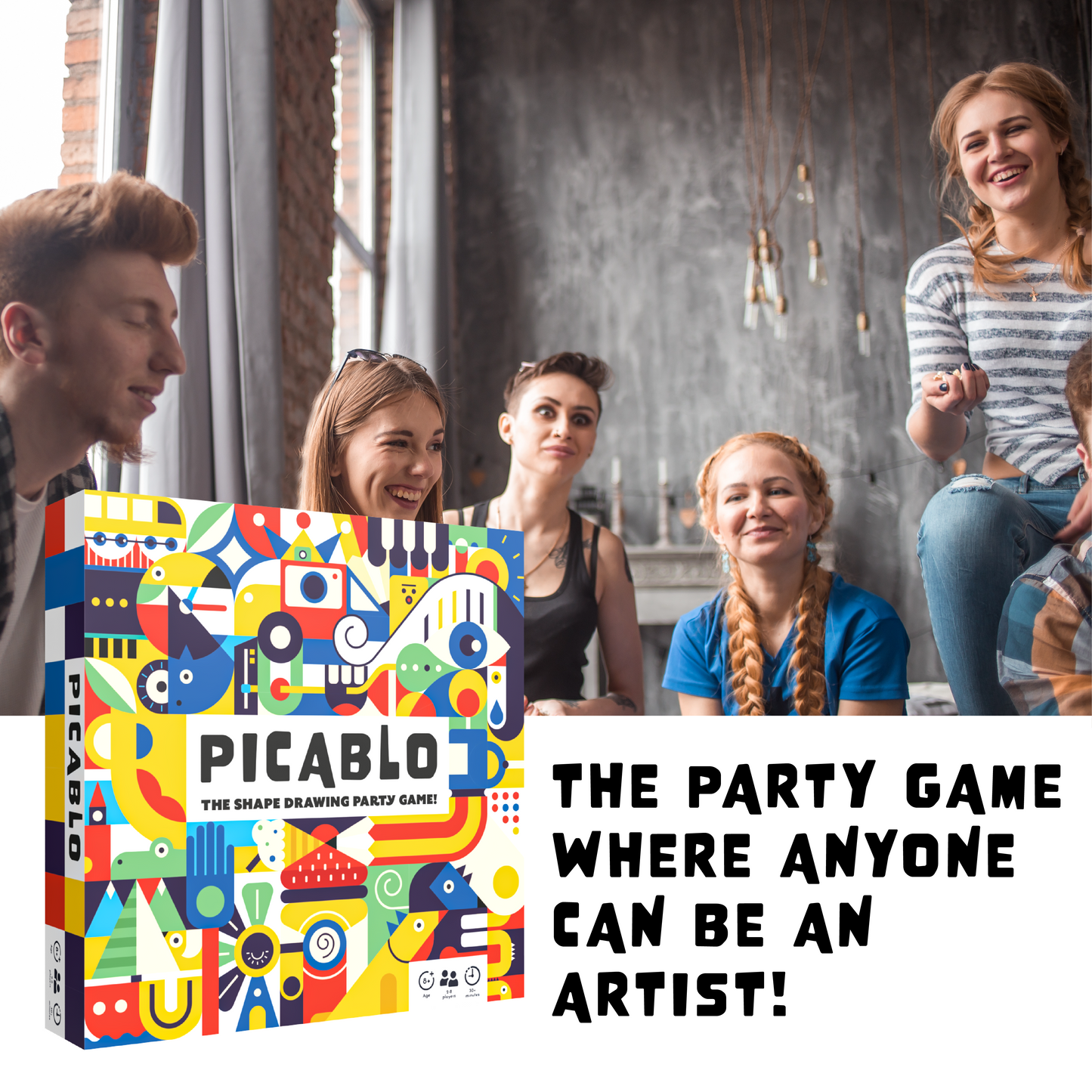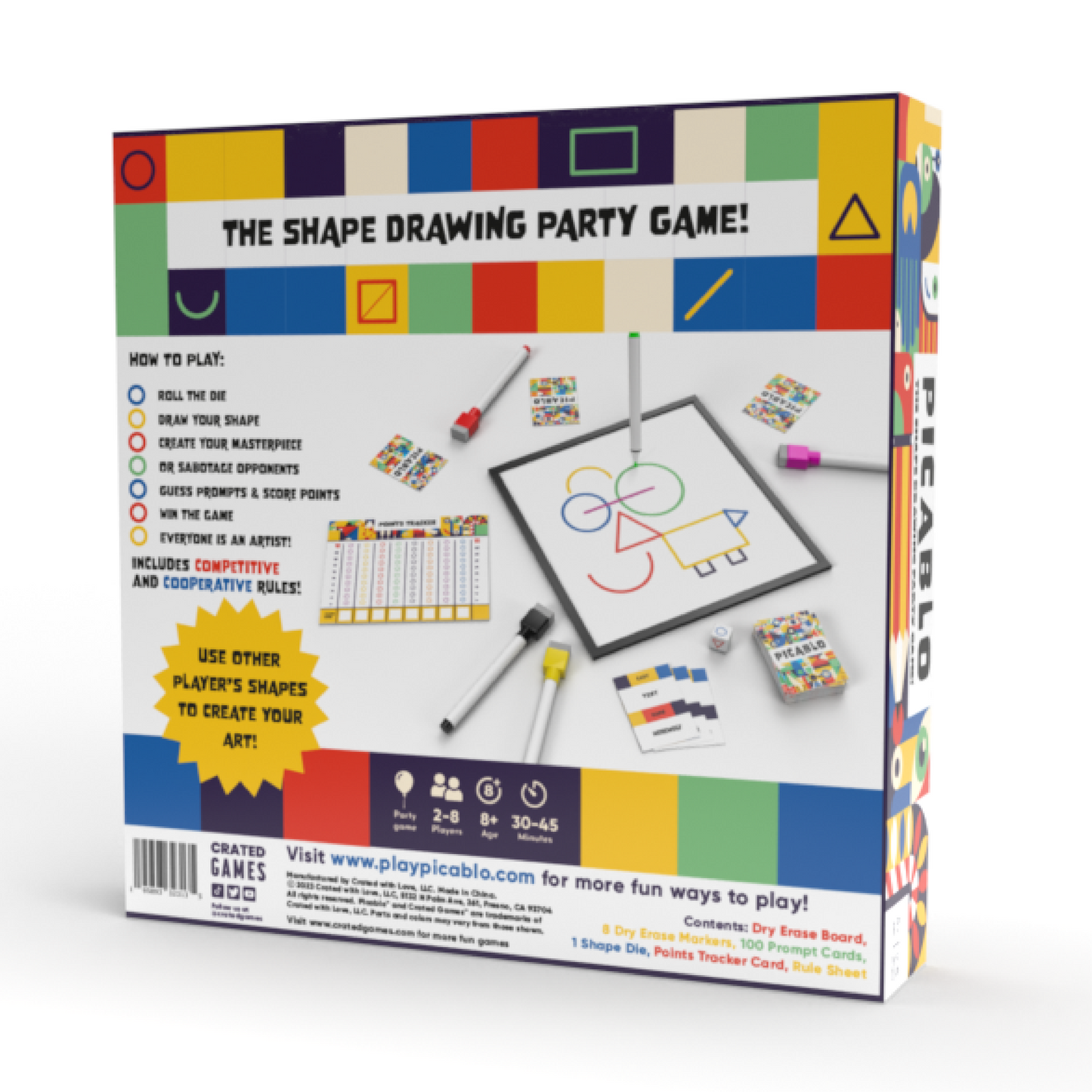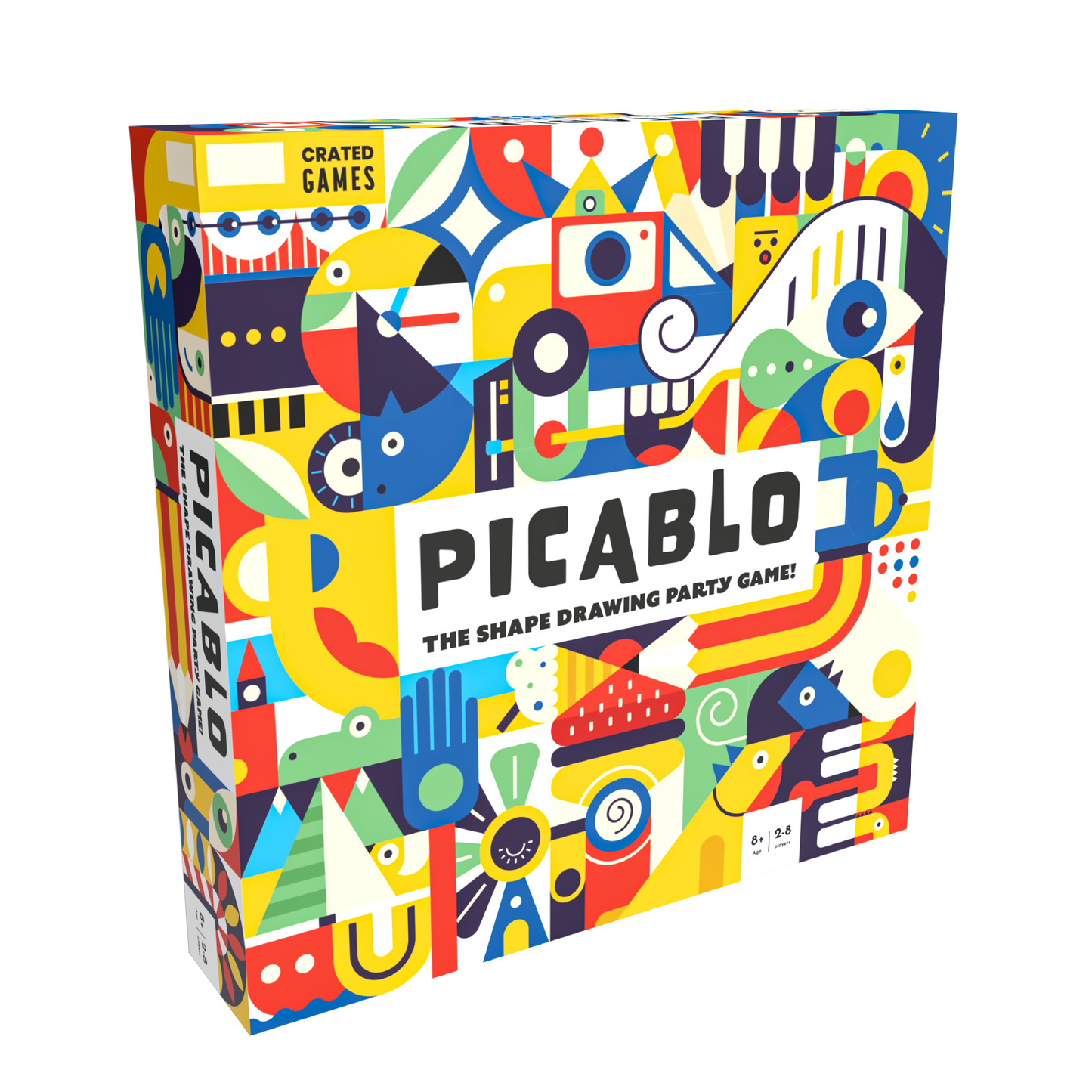 Draw with shapes - NO drawing skills required!
Picablo takes drawing games to a new level with its unique shape-based drawing mechanic. The creative twist of using a shape die for prompt cards offers endless artistic possibilities. Step into an imaginative journey of transforming shapes into intricate designs, fostering creativity and replayability. This feature makes Picablo an exciting alternative to traditional drawing games like Pictionary or Telestrations.
Versatile Gameplay: Competitive or Cooperative
Picablo caters to every play style with its versatile rules for both competitive and cooperative modes. Whether you enjoy a friendly rivalry or love to team up, this game has you covered. Offering a high degree of replayability and engagement, it adds an exciting dimension to your drawing game collection. A fresh approach to group games, Picablo stands out from other drawing games in its versatility and appeal.
Game comes with: 200 Prompt Cards, 1 Dry Erase Whiteboard, 8 Colored Dry Erase Markers, 1 Dry Erase Score Tracker, 1 Shape Die, Rule Sheet