Regular price
Sale price
$14.99
Unit price
per
Sale
Sold out
Description

Get everyone in the room laughing

Make everyone laugh until their bellies hurt with our Laughing at Dad Jokes Party Game! Over 100 cards with Dad Jokes so bad, they're actually pretty good!

Battle it out to see who the real Top Dad is

Complete Challenges and Dad Duels to earn even more points and trophies!

Take them anywhere with you

Your Dad Jokes arrive in a super study and compact box so you can take them with you everywhere. Keep them in your cargo shorts, next to your grilling station, or even at a competing Dad's backyard BBQ party!
View full details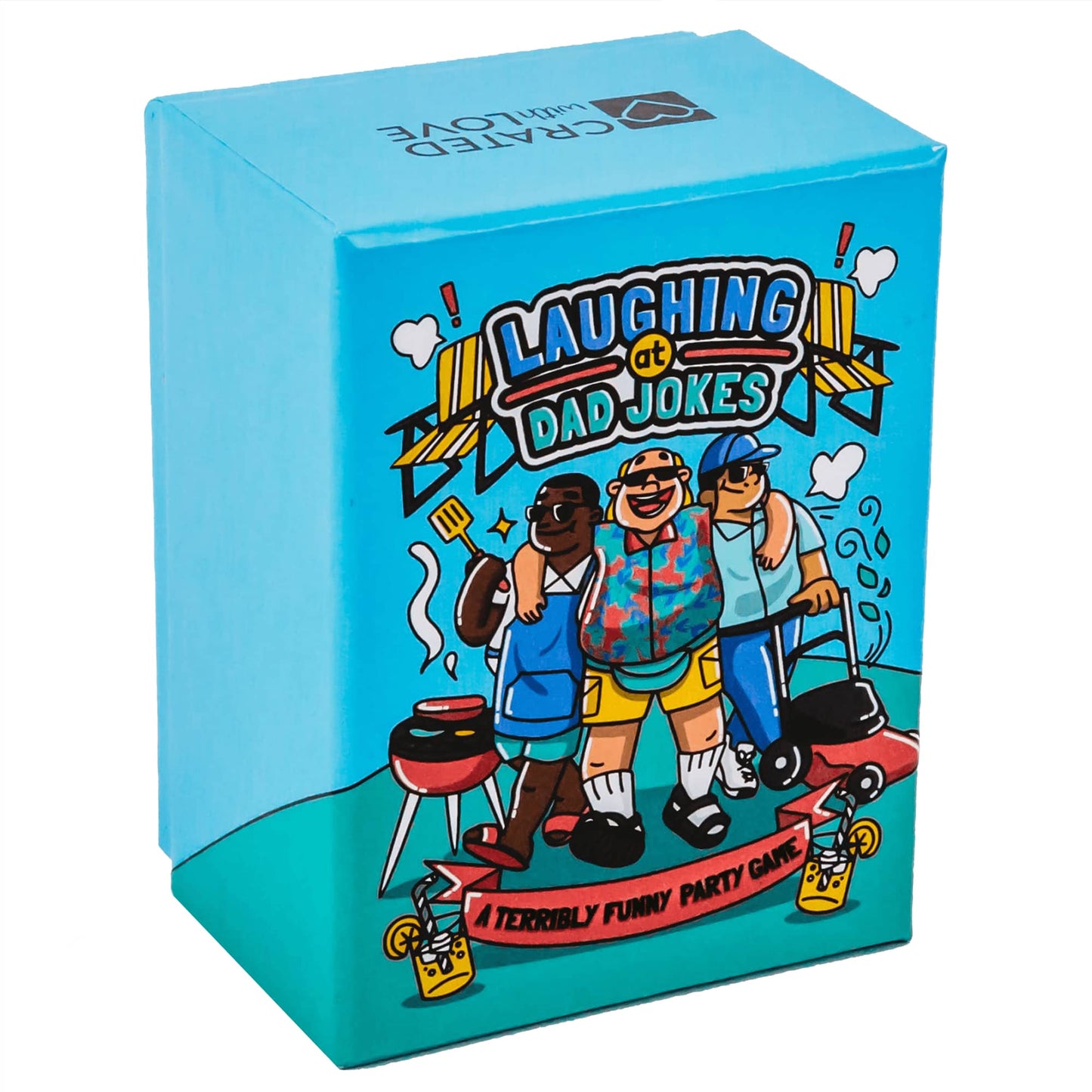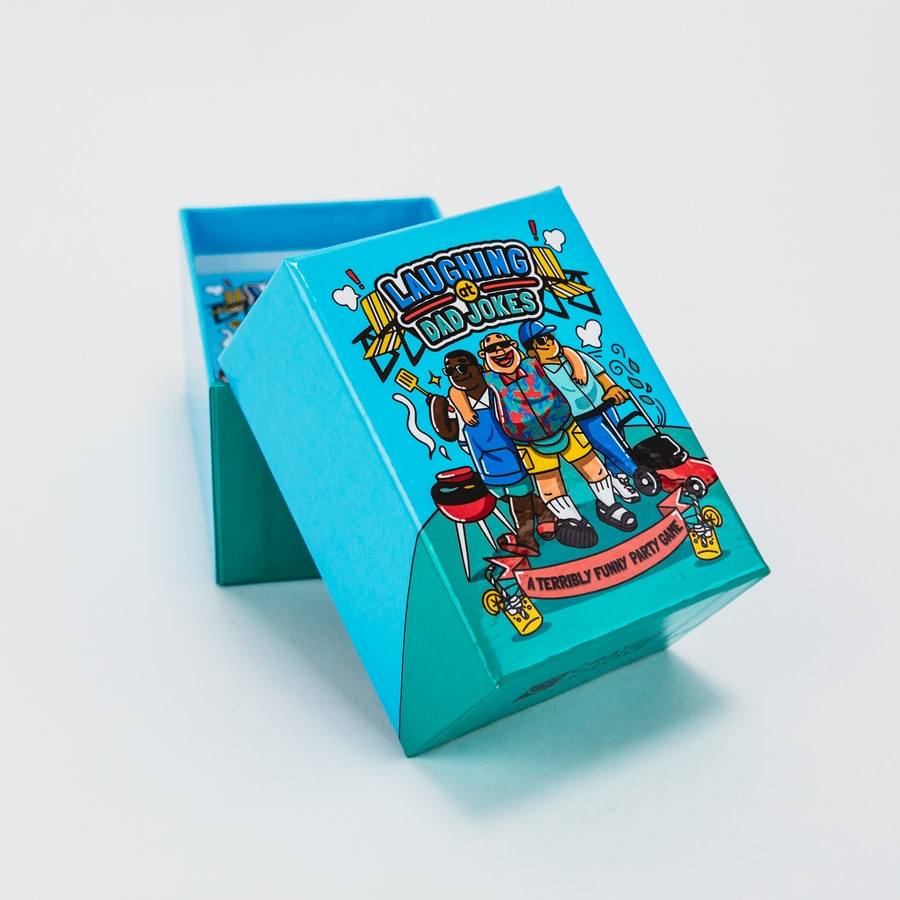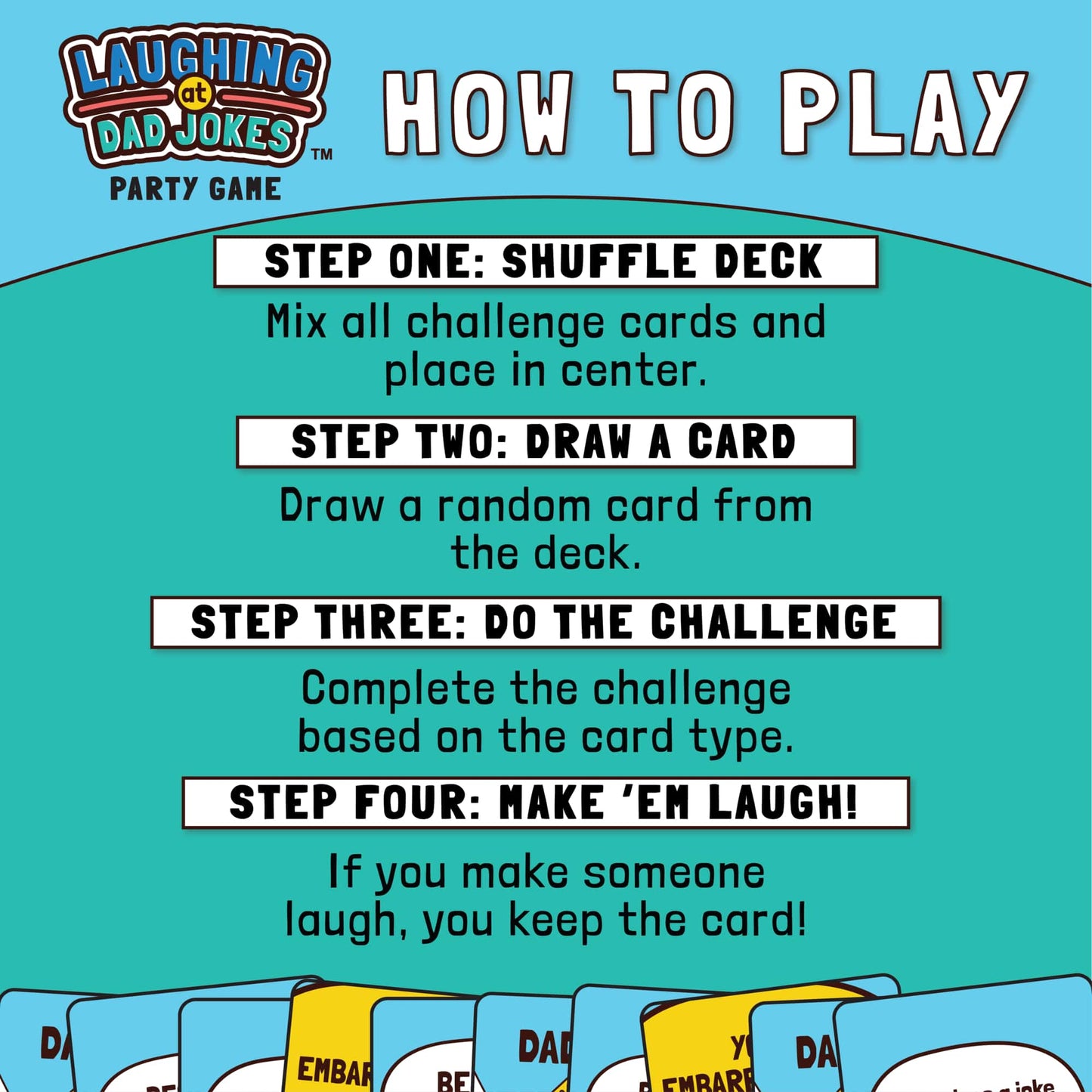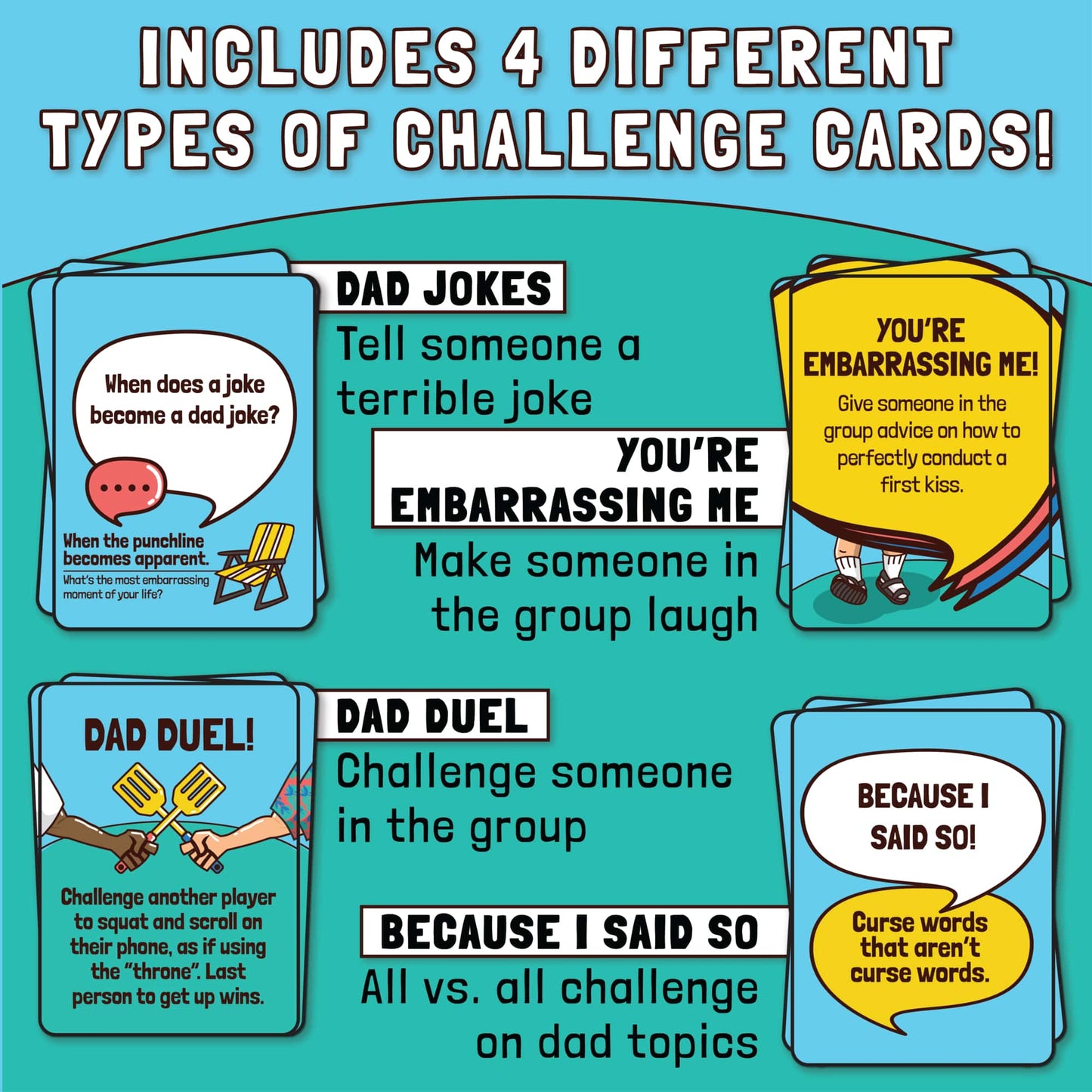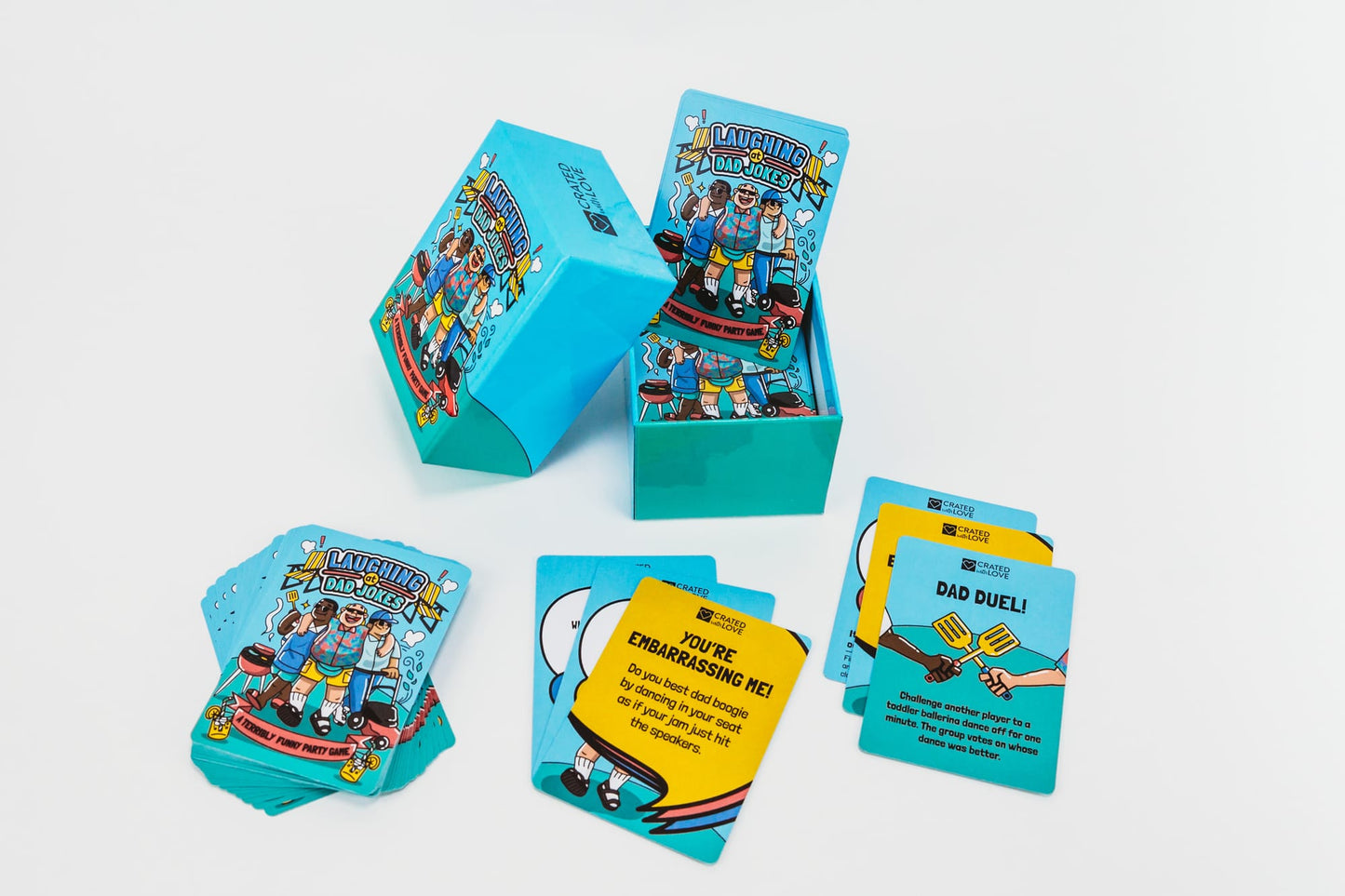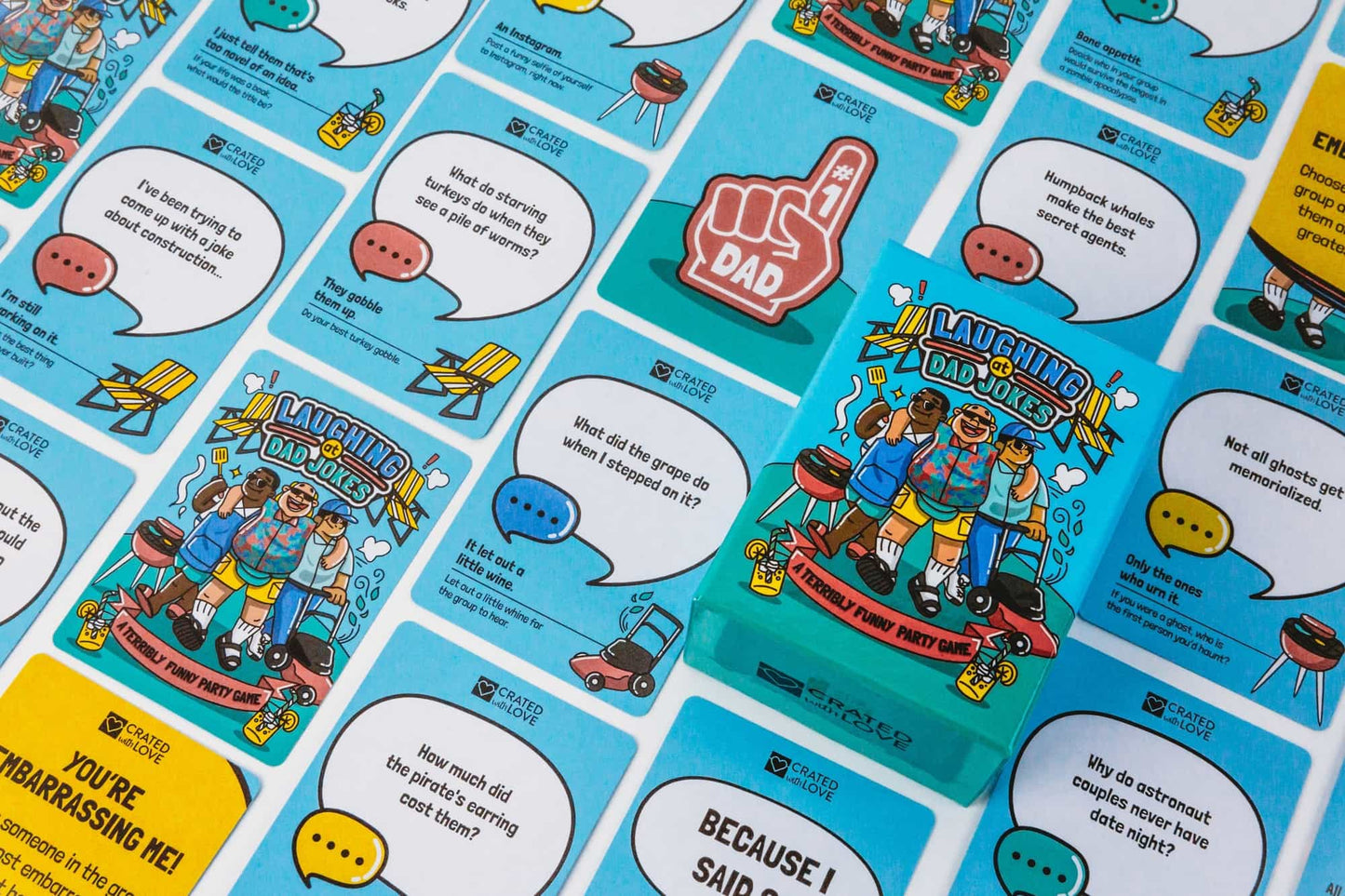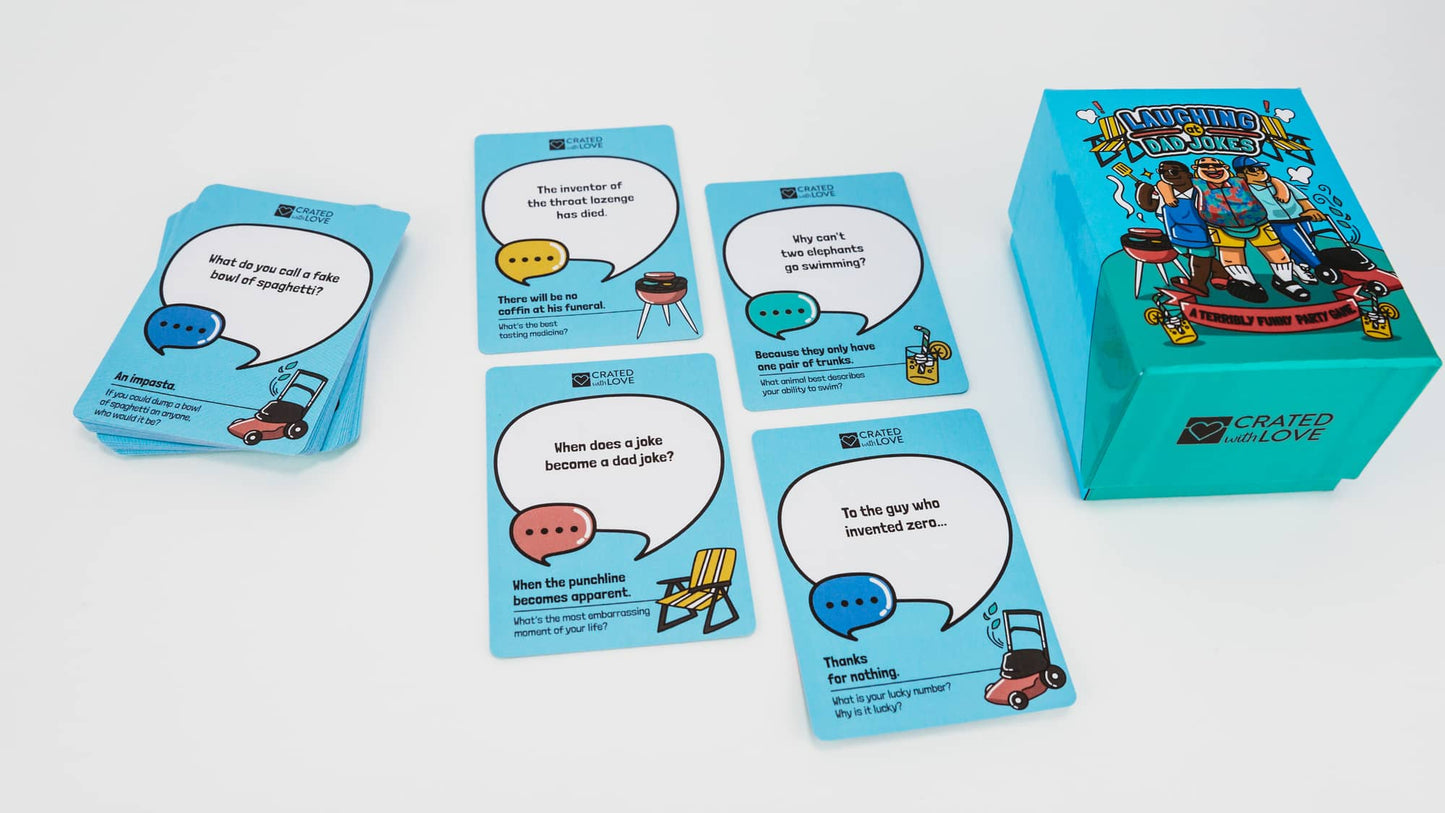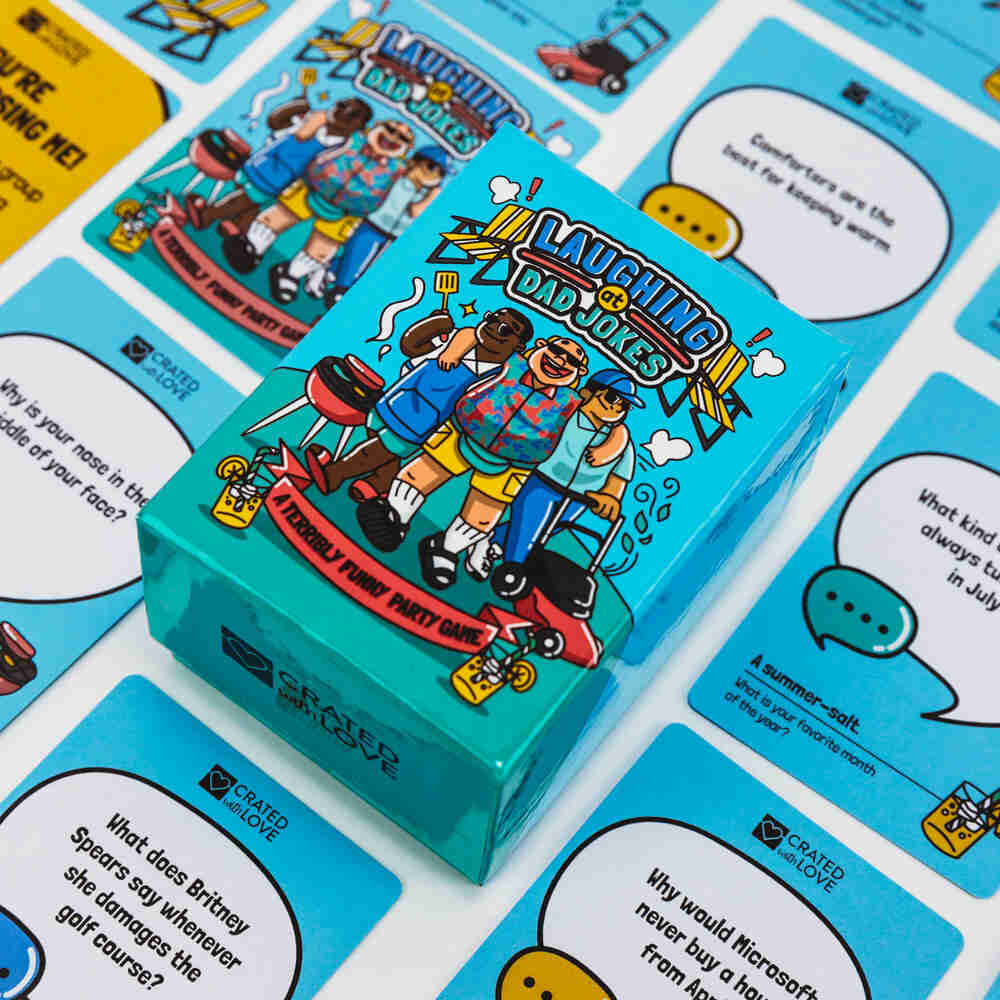 The terribly funny party game for all!
The Laughing at Dad Jokes Party game will prove who has the best dad abilities in the group!

This game comes with four types of 'dad challenges' that will surely have you busting at the seams.

Simply draw a card and complete the challenge. If you can get someone to laugh, you win the card! The player with the most cards at the end of the game wins!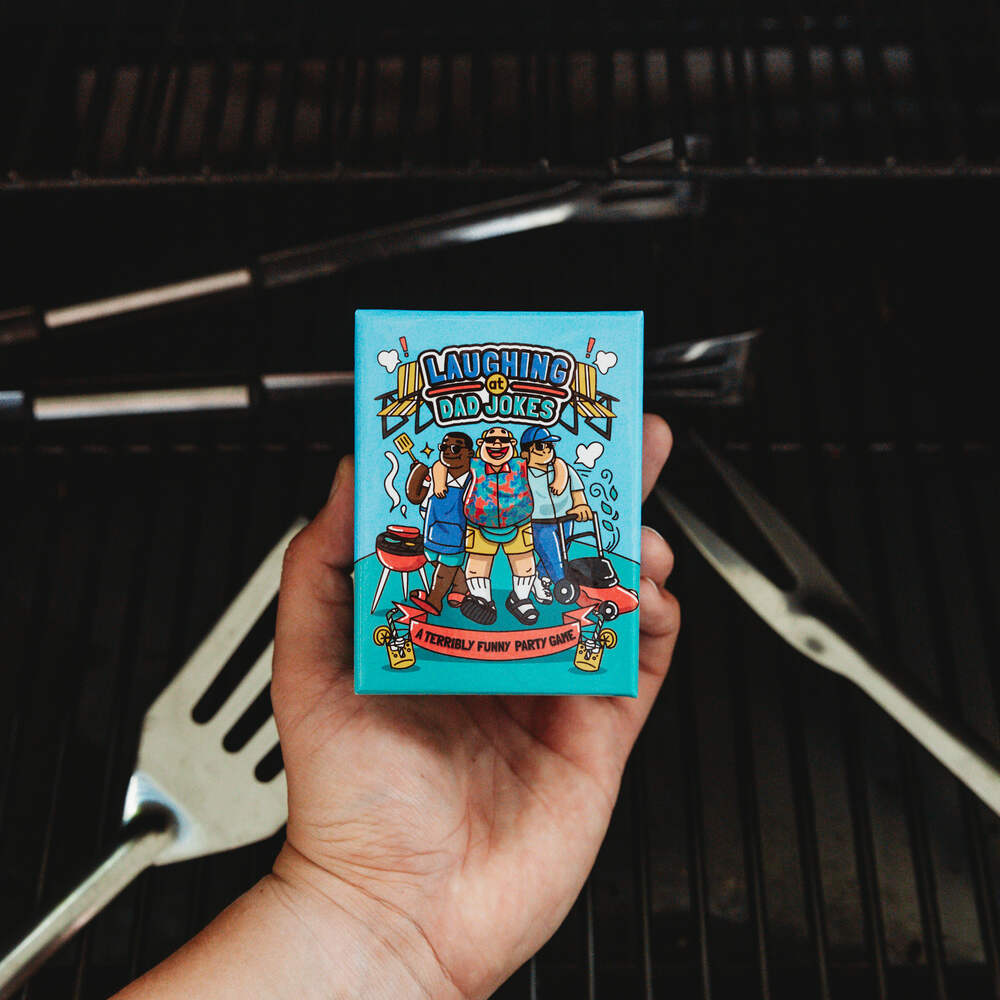 This game is perfect for players who…
The Laughing at Dad Jokes Party Game is perfect for those who love terrible dad jokes and who want to prove their dad skills to the world!
Game comes with: 102 Dad Joke Cards, 12 You're Embarrassing Me Challenge Cards, 12 Dad Duel Cards, 12 Because I Said So Challenge Cards, 4 Dad Trophy Cards, and 2 Rules Cards.