Regular price
Sale price
$29.99
Unit price
per
Sale
Sold out
Description

The adult party game that's all about you. Find out who your friends are - hear the stories they were hoping everyone forgot. Discover who knows you best - all players answer pretending to be you when you're in the hot seat. Play again and again - answers change depending on the friends you're playing with.

Gameplay

DRAW: The player in the Hot Seat draws 3 cards and reads them privately. They choose one card to play, one to give to another player (optional), and one to discard.

ANSWER: Everyone including the player in the Hot Seat writes an answer to the card in play on their answer pad from the perspective of the player in the Hot Seat.

READ: The player in the Hot Seat collects the answers and reads all of them out loud.

GUESS: Each player guesses which answer was written by the player in the Hot Seat.

REVEAL: The player in the Hot Seat reveals which answer they wrote.

SCORE: Points are tallied on the score sheet by the player in the Hot Seat. The player to their left is now in the Hot Seat. They draw the next three cards.

Example question cards

What is something about me that would surprise my Grandma?

What is the first thing I'd do if I won the lottery?

What will I do in my lifetime that no one else here will?

Players: 3+

Ages: 10+

Made by: Player Ten
View full details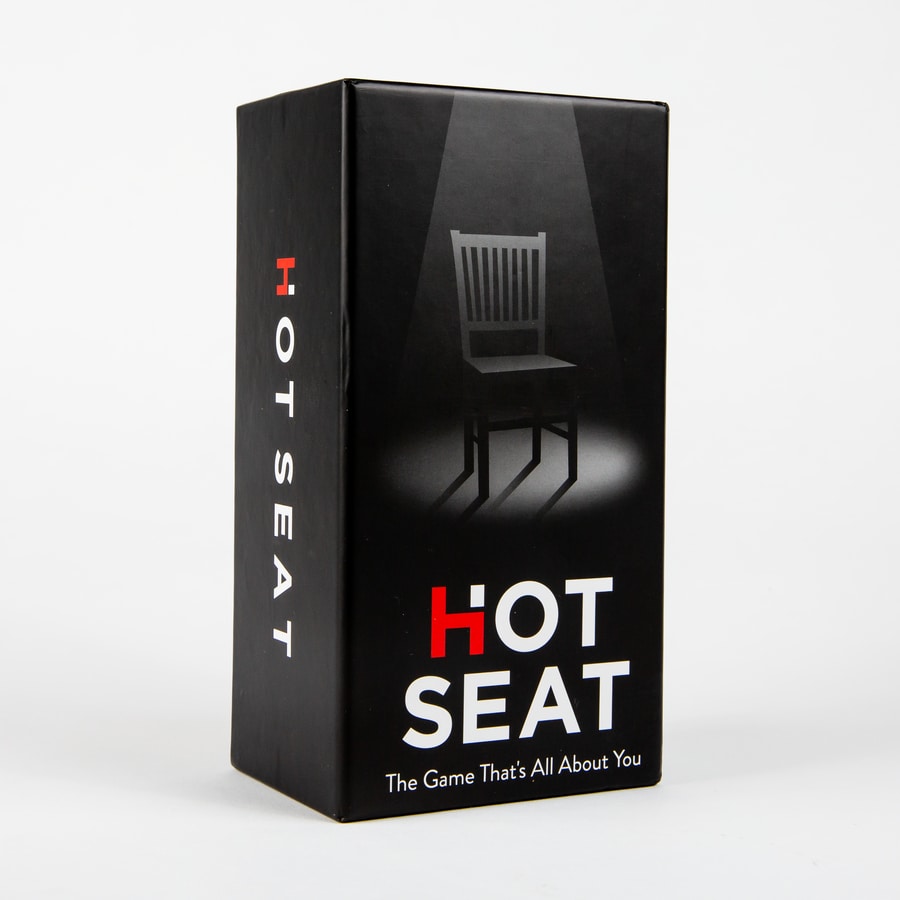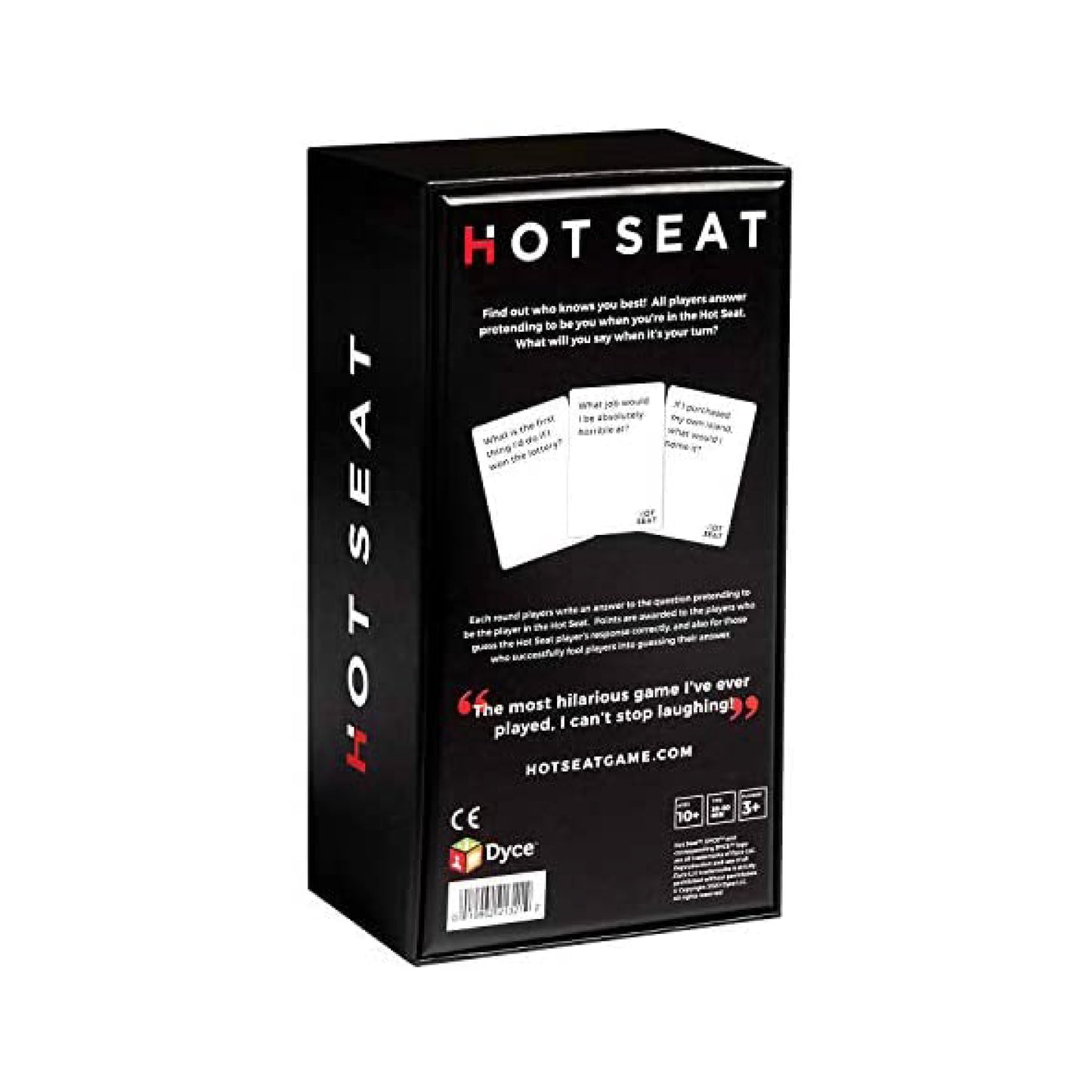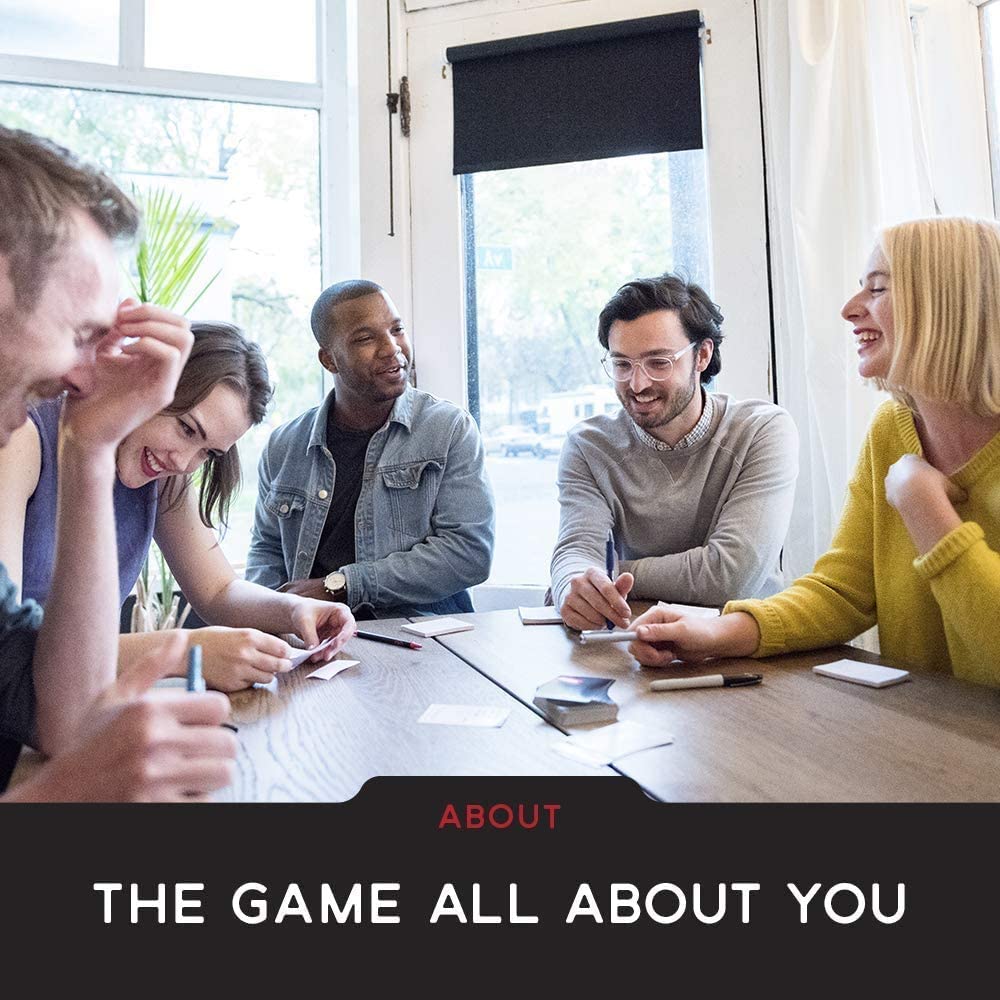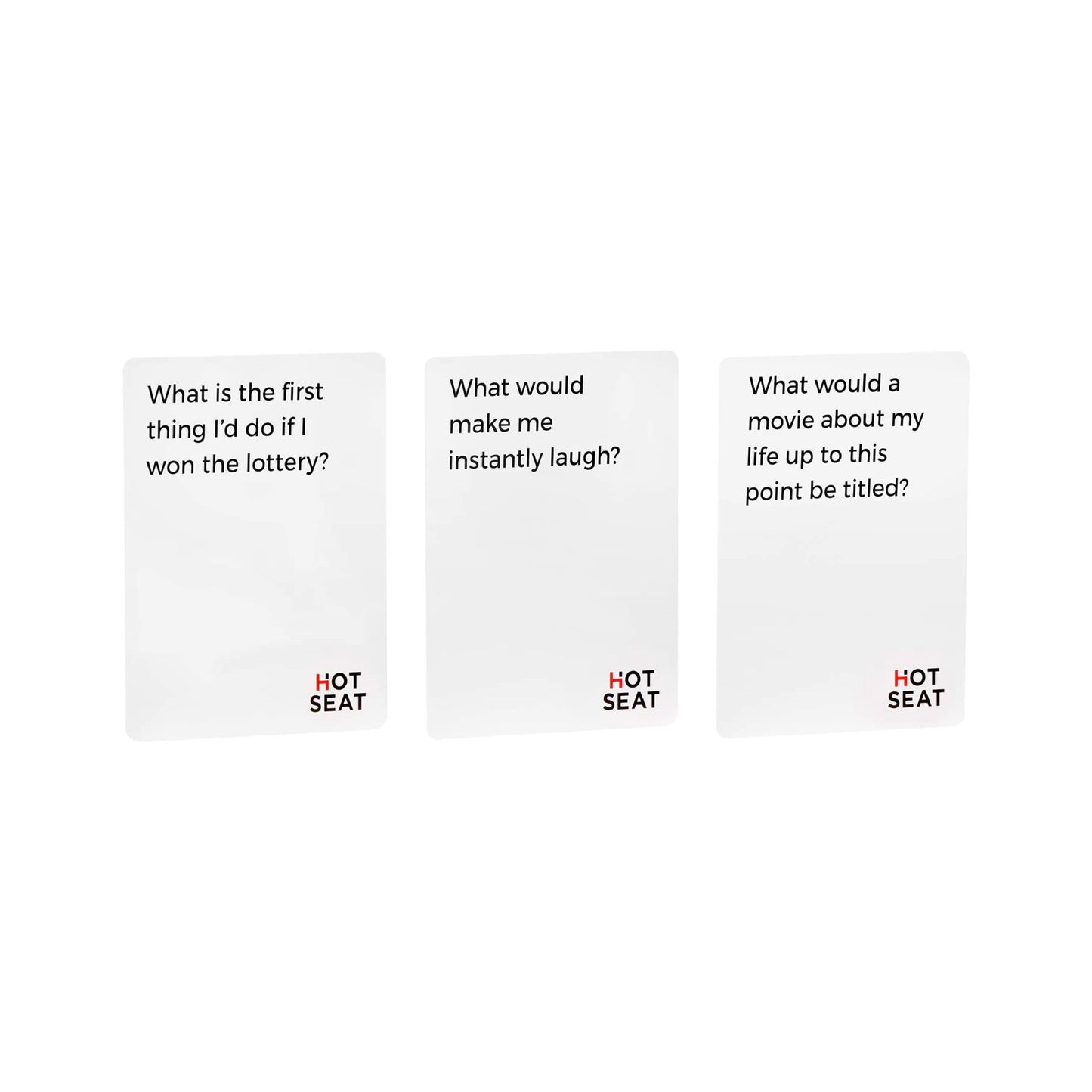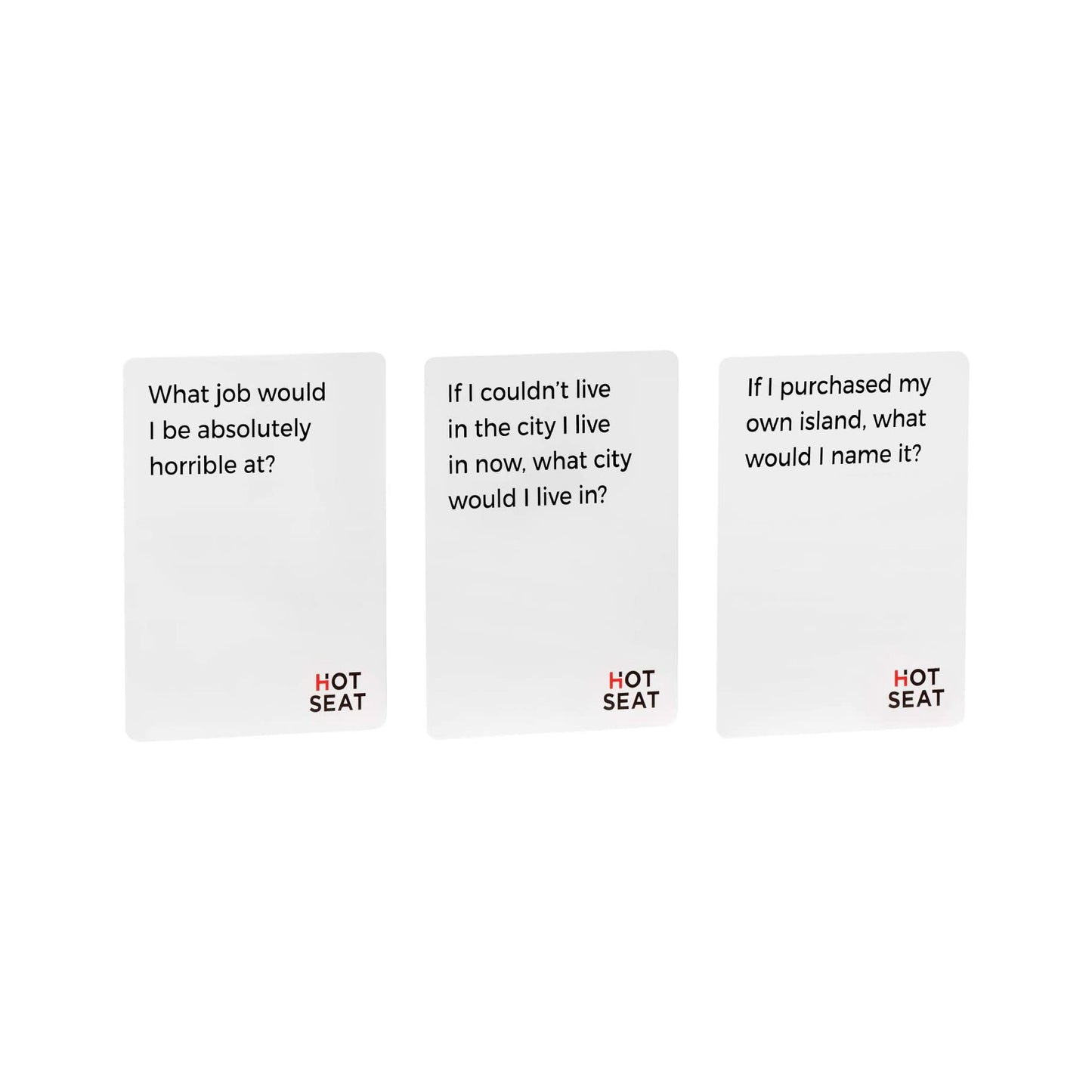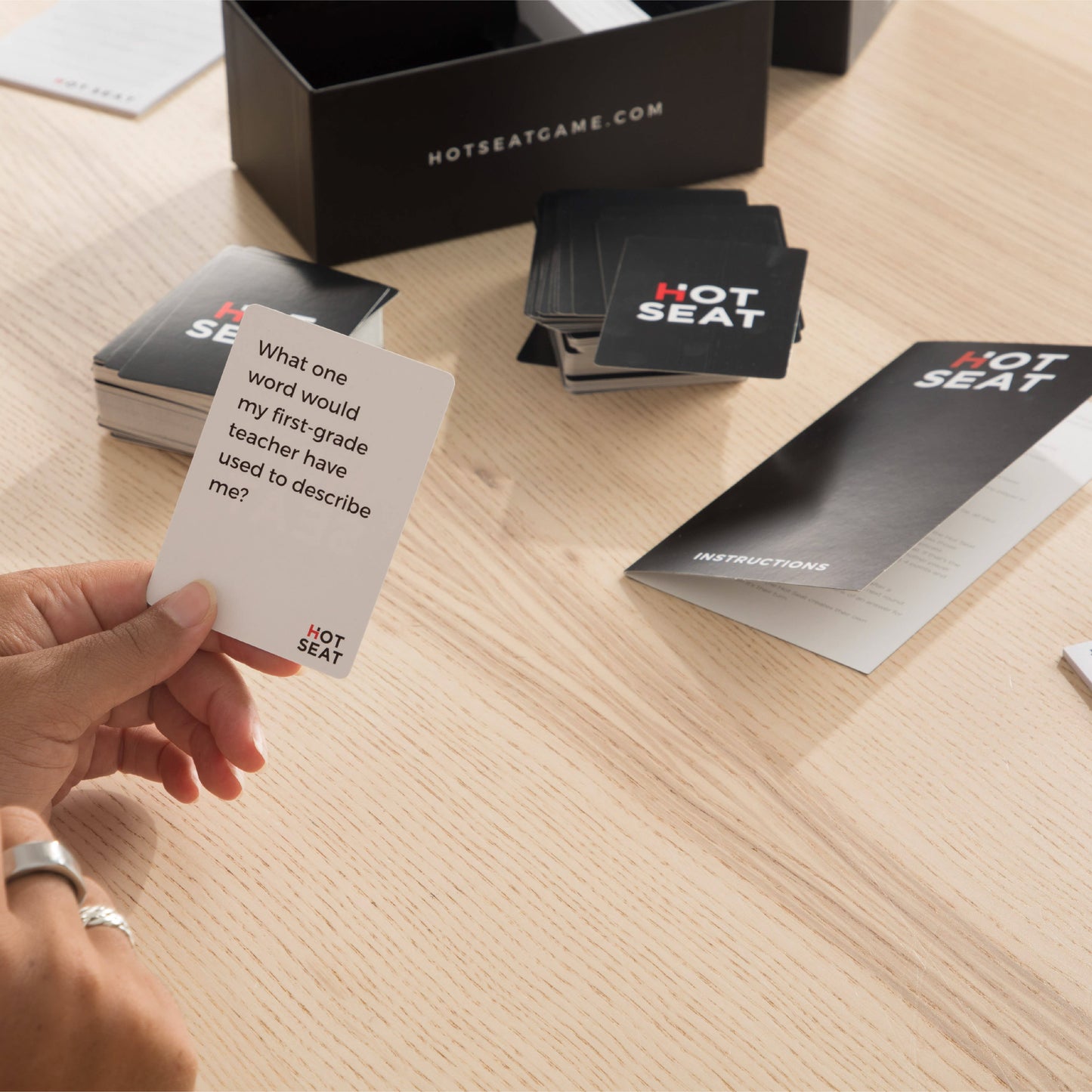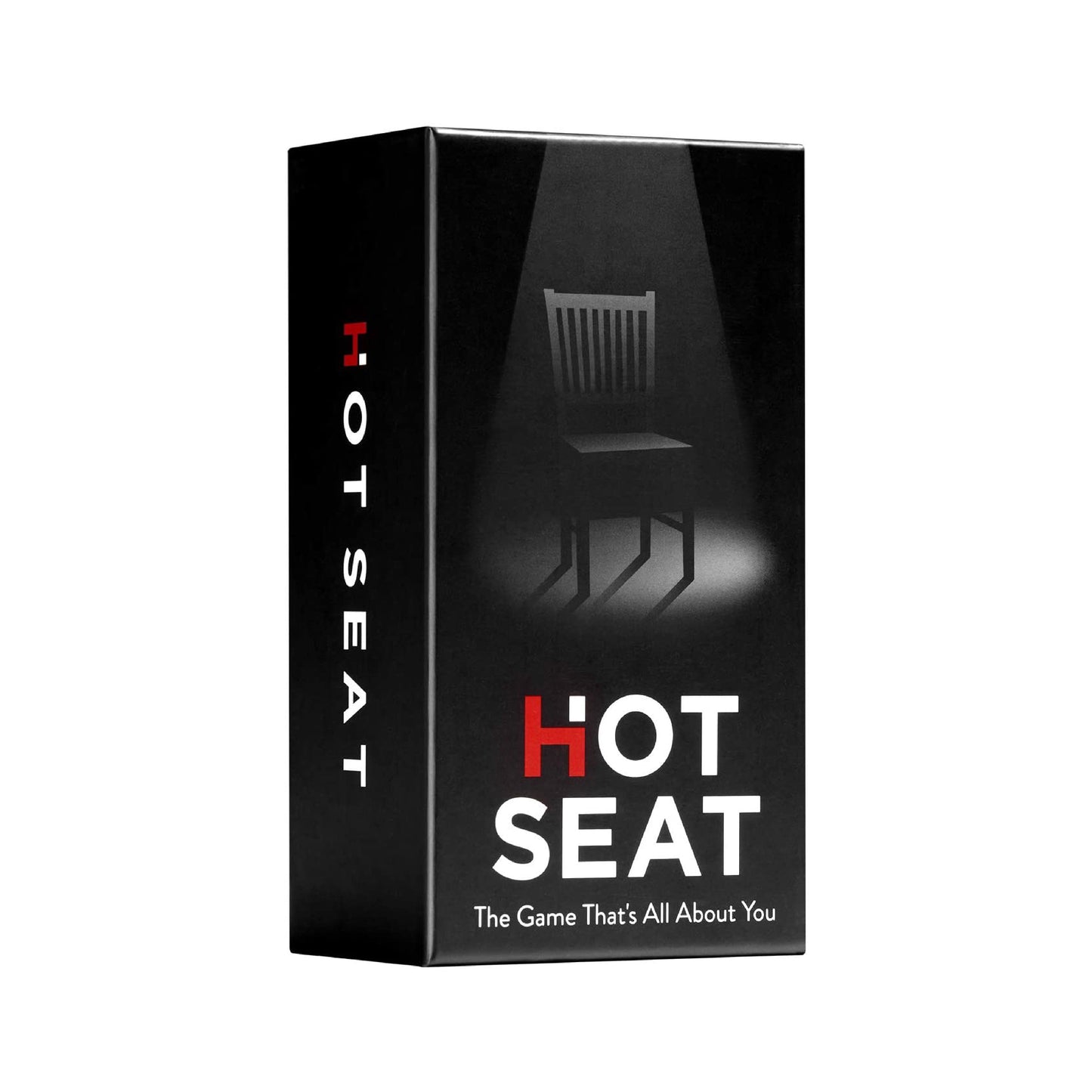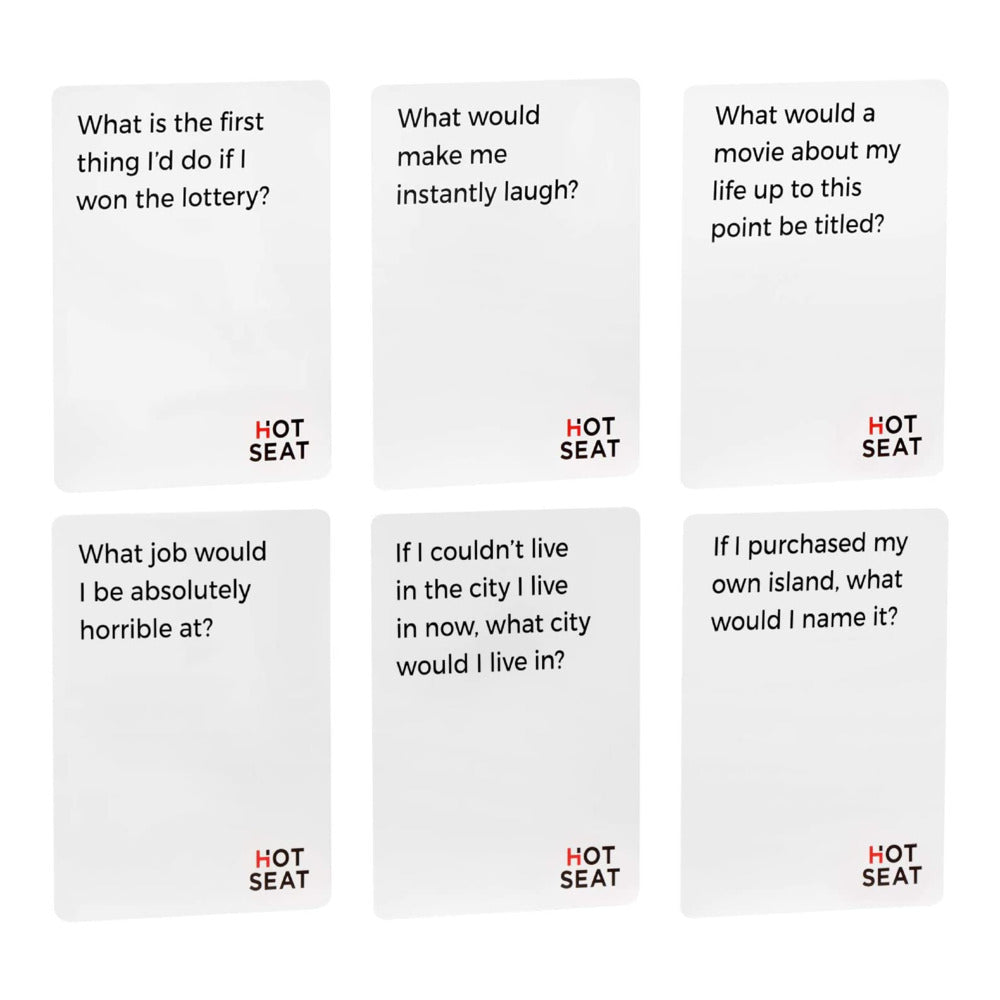 A party game that is all about YOU!
Hot Seat is the ideal game for your next family game night! This side-splitting and thought-provoking card game will truly show how well you know yourself, your family, and your friends. Hot Seat is great for people of all ages.
Make it a birthday gift, a white elephant gift, or even an icebreaker - no matter the occasion, Hot Seat is a great choice for close-knit families and friend groups.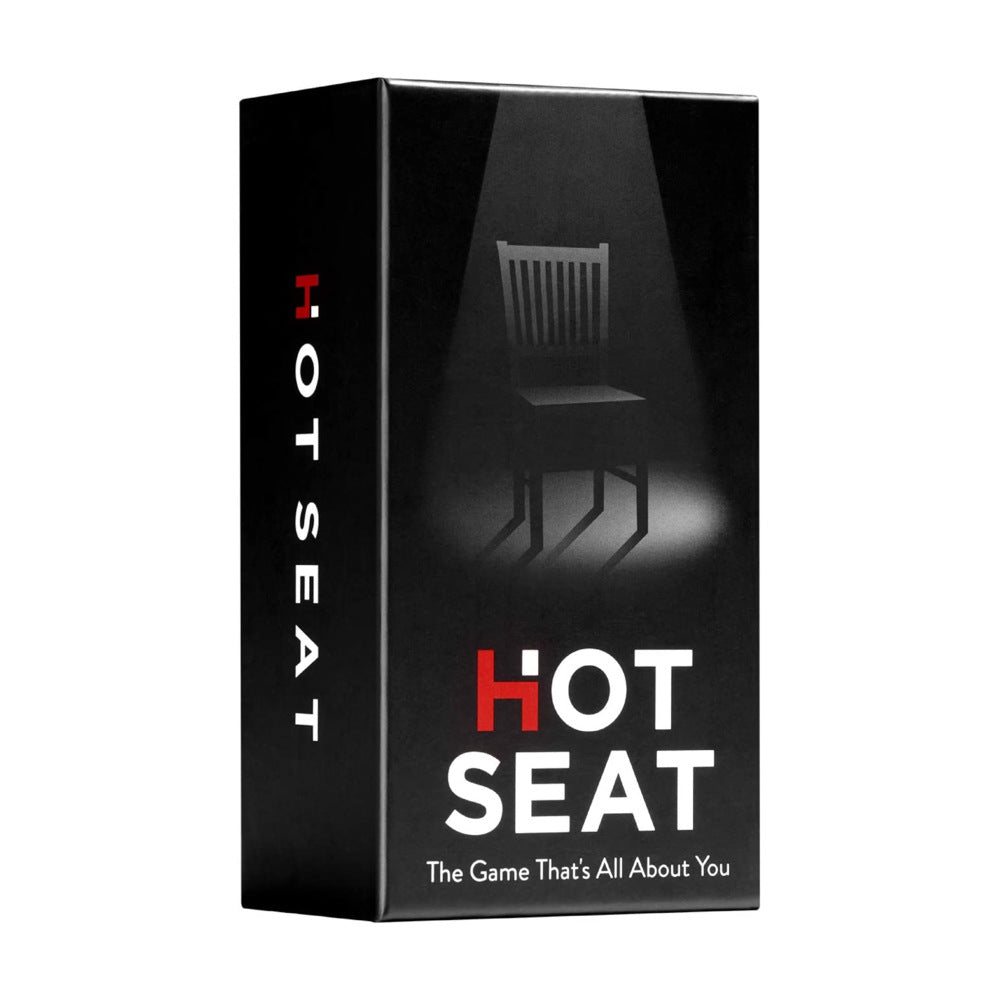 This game is perfect for those who…
Hot Seat is a great party game for those looking for funny conversations while you get to know each other better!
Game comes with: 200 "Hot Seat" Question Cards, Instructions.