Regular price
Sale price
$29.99
Unit price
per
Sale
Sold out
Description

You're stuck in the 90s! You repeat the same day over and over, hearing the same 90s music and movie references. Do you have the skills to escape and get back to the present? Grab your plaid skirt and your platform shoes, it's time to make an at home escape room!


Players: Up to 6

Ages: 3+

Made by: Gift Republic Ltd.
View full details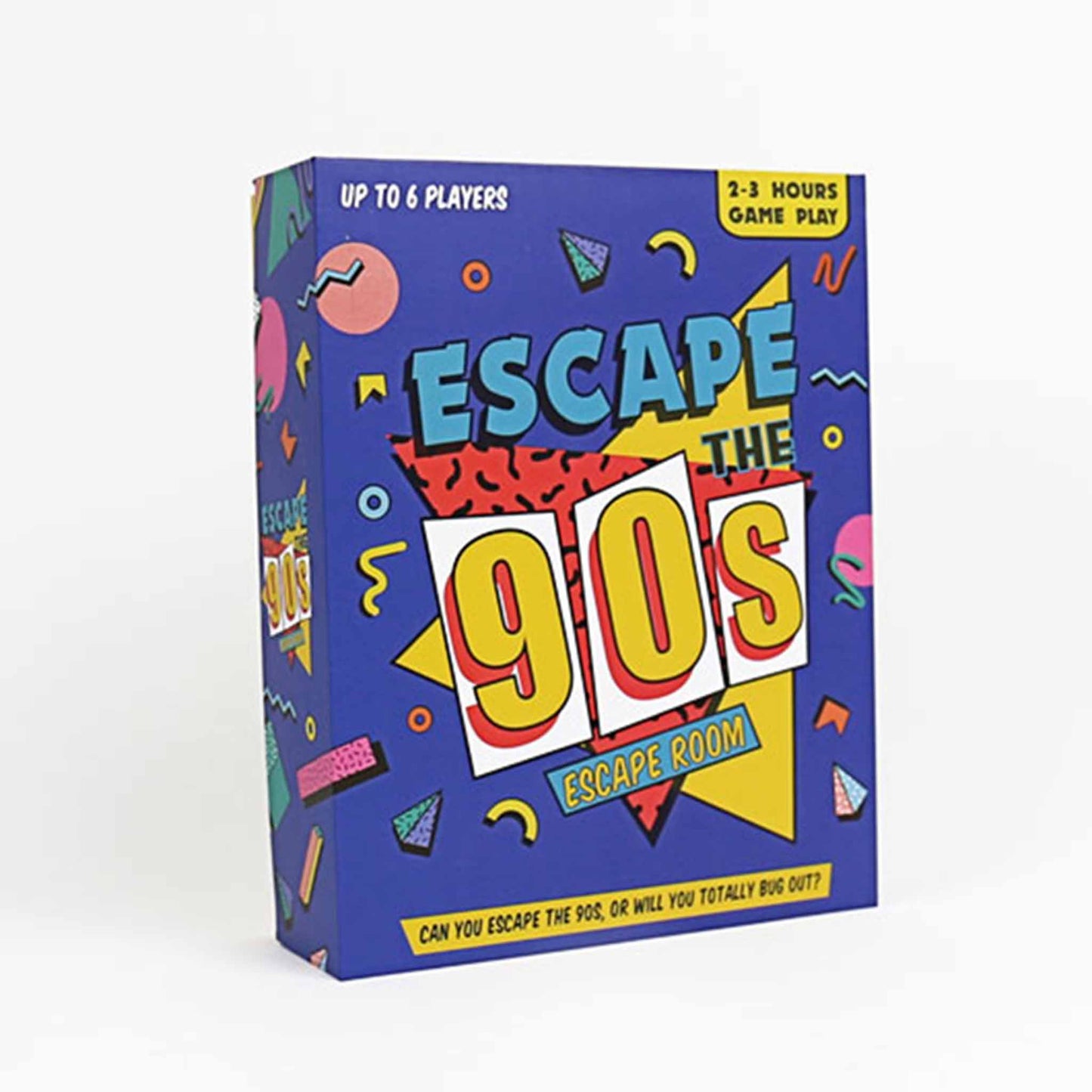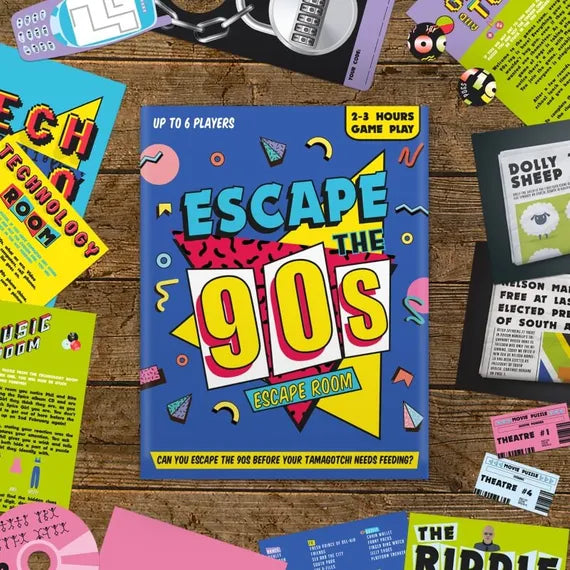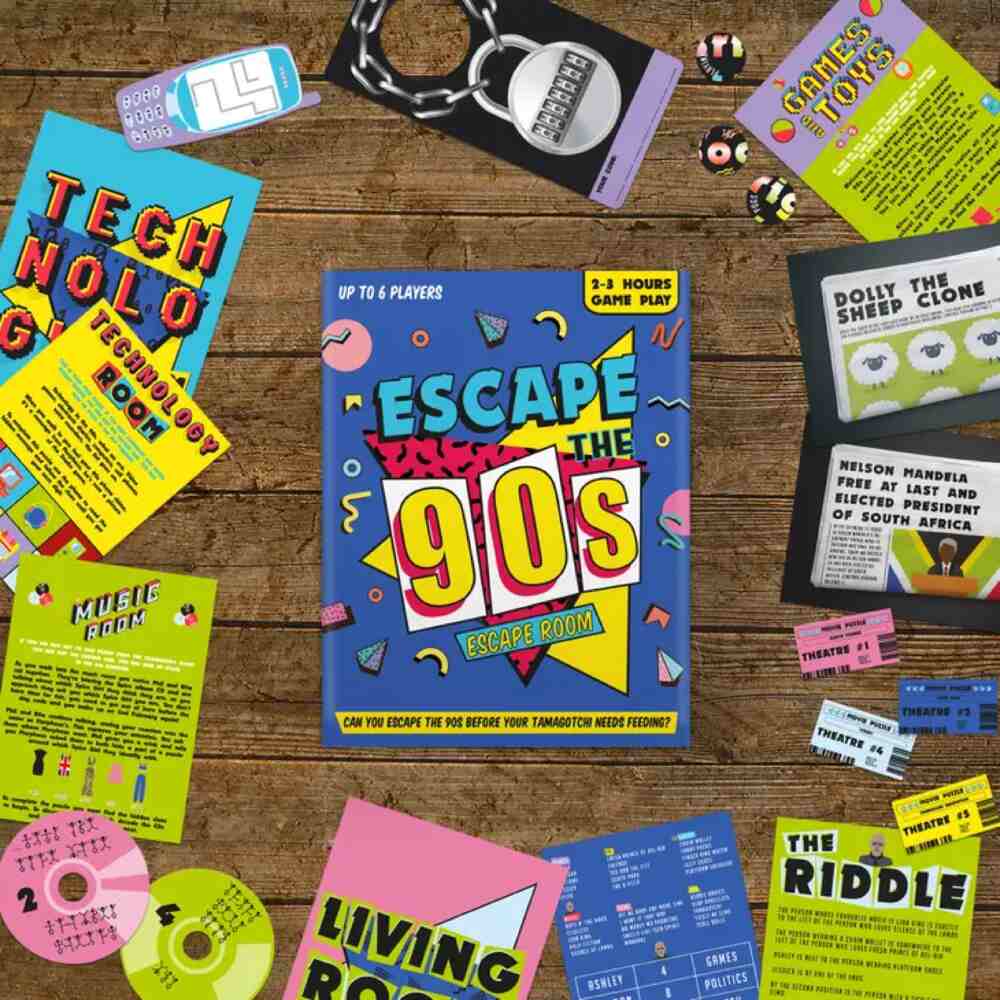 Can you escape the 90s, or will you totally, like, bug out?
Trapped in an endless loop of the 1990s, you must find a way to break free. Put on your most memorable 90s outfit and get ready to embark on an at-home escape room challenge.
Unravel the clues, solve the puzzles, and if you have the skills, you just might make it back to the present time!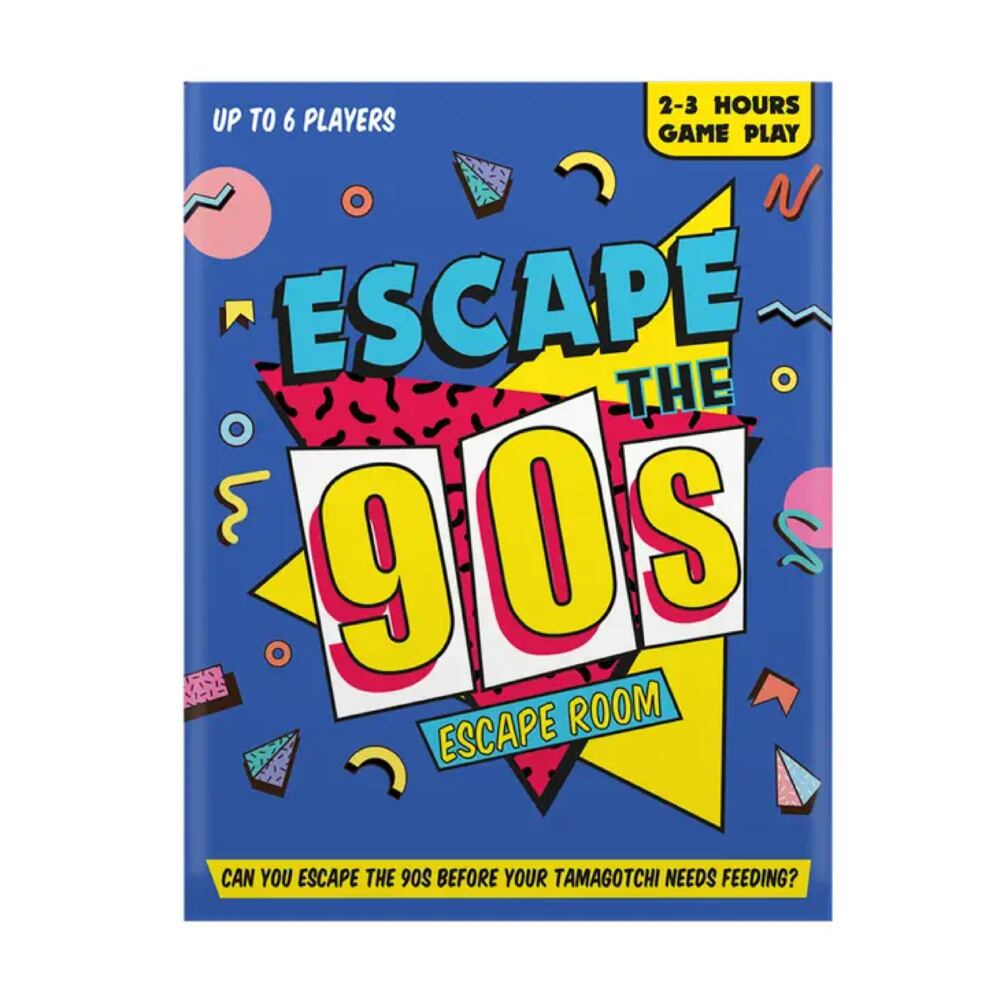 This game is perfect for those who…
The Escape the 90s Escape Room is perfect for those who love to solve riddles and puzzles!
Game comes with: 6 Puzzles, 2 Paper Pills, 1 Bright Light Art Board Box, 1 TV Guide, 1 Paper Cut Out Sheet, 1 Cassette Tape Box, 1 Ginger Spice Tube, 1 Voice Recorder, 1 Computer, 1 Time Sheet, 1 Final Stage Door Code, Hints and Answers Booklet, Instructions Booklet.