Regular price
Sale price
$29.99
Unit price
per
Sale
Sold out
Description

When an 80s throwback party goes wrong and you end up stuck in the 80s, will you have the skills to escape? Grab your leg warmers and shoulder pads and create your own at-home escape room! Answer puzzles and riddles to get back to the present.


Players: Up to 6

Ages: 3+

Made by: Gift Republic Ltd.
View full details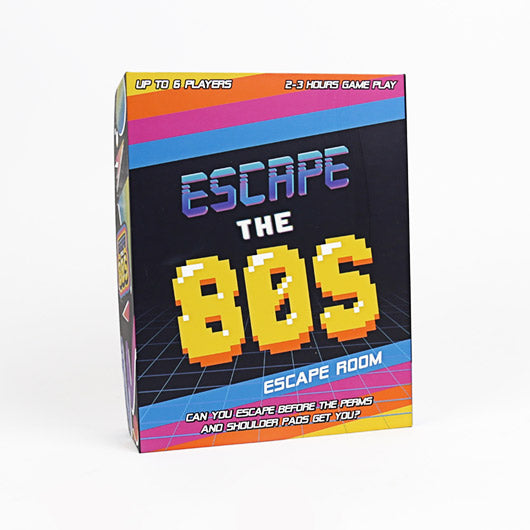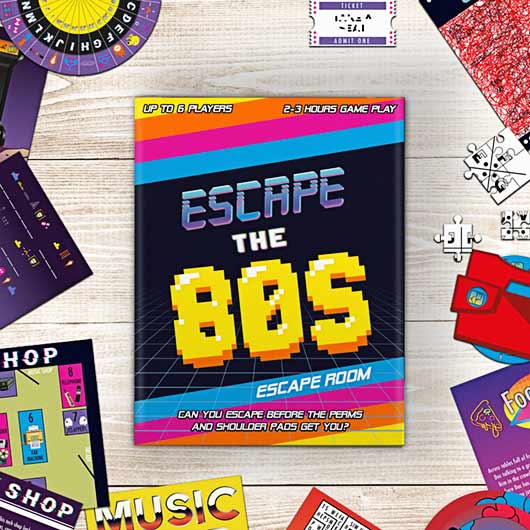 Escape before the perms and shoulder pads get you!
If you find yourself in an 80s time warp, don't worry! You just need to break the spell and make your way back to the present. Put on your favorite 80s outfit and get ready to tackle some brain teaser puzzles.
Can you solve them all and escape from the 80s? Get ready for the ultimate 80s throwback escape room experience!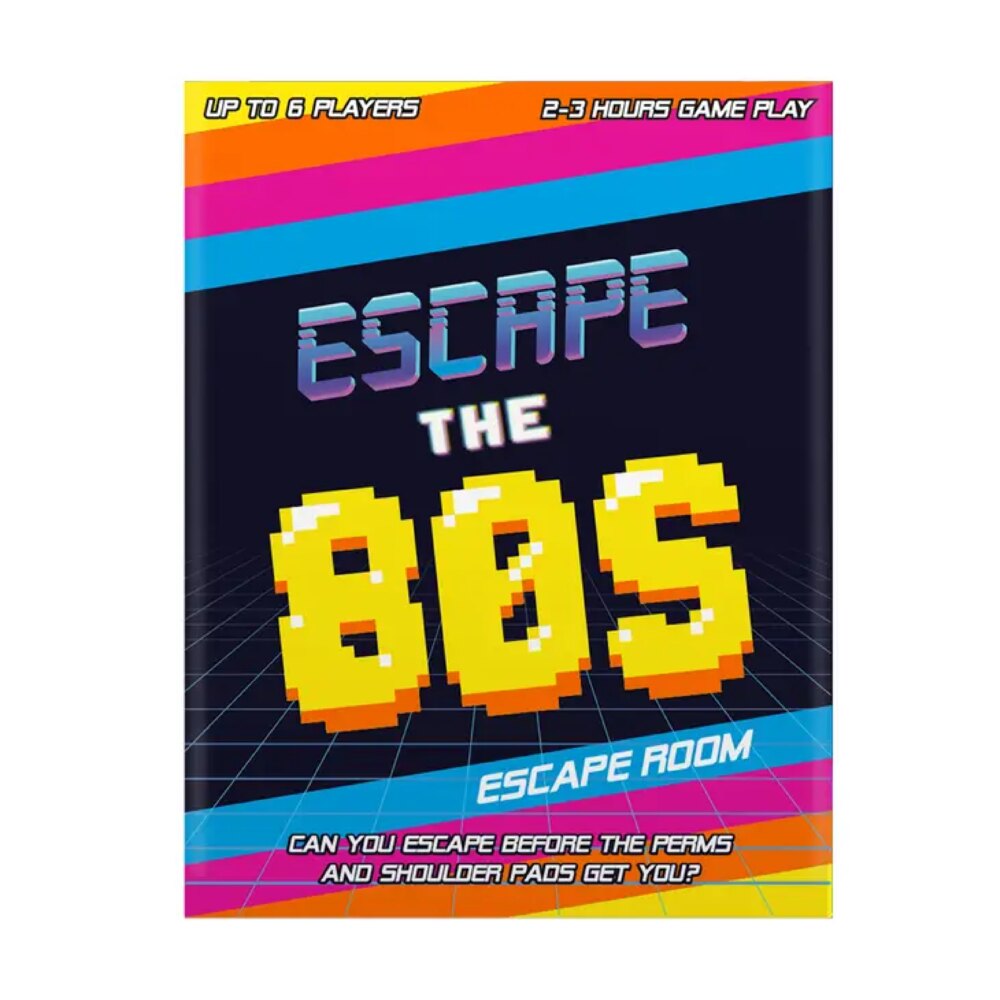 This game is perfect for those who…
The Escape the 80s Escape Room is perfect for those who love to solve riddles and puzzles!
Game comes with: 6 Puzzles, 3 Sudoku Puzzles, 1 Toy Catalog, 1 Fake Tower of VHS Tapes, 1 Tech Shop Puzzle Sheet, 1 Vinyl Spinner, 1 Pair of Red Glasses, 1 Movie Quote Sheet, A Hints and Answers Booklet, 1 Time Sheet, 1 Final Stage Telephone, 1 Final Stage Sheet, Instructions Booklet.