Regular price
Sale price
$24.99
Unit price
per
Sale
Sold out
Description

Beautifully designed, vibrant, and simple - But don't let its looks fool you...

Each of the challenges starts with a prompt showing where to place a few of the color cubes onto the wooden puzzle board. Then, you're presented with a list of clues.

"Coral and Magenta are in the same column" ... "Black sits next to Magenta" ... "Either Teal or Black sits next to Cobalt" ... "Coral sits next to white" ...

Do you have the cognitive skills to follow the clues and figure out which colors go where?

Complete with 25 challenges, each more difficult than the last, plus solutions in case you get stumped, Chroma Cube is a beautiful puzzle that's sure to challenge your mind beautifully.

Chroma Cube

Beautifully designed logic puzzle
Encourages spatial reasoning, logic, critical thinking
A simply beautiful brainteaser that is anything but simple
Set up color cubes according to each challenge
Follow clues to figure out where to place the remaining cubes
Challenges are each more difficult than the last
Solutions found on the back of each card in case you're stumped
Includes wooden game board, 12 colorful cubes, 25 puzzle cards
Instructions included
High quality materials and construction - Lasting durability - Looks great on a coffee table!

Players: 1+

Ages: 8+

Made by: Project Genius Inc
View full details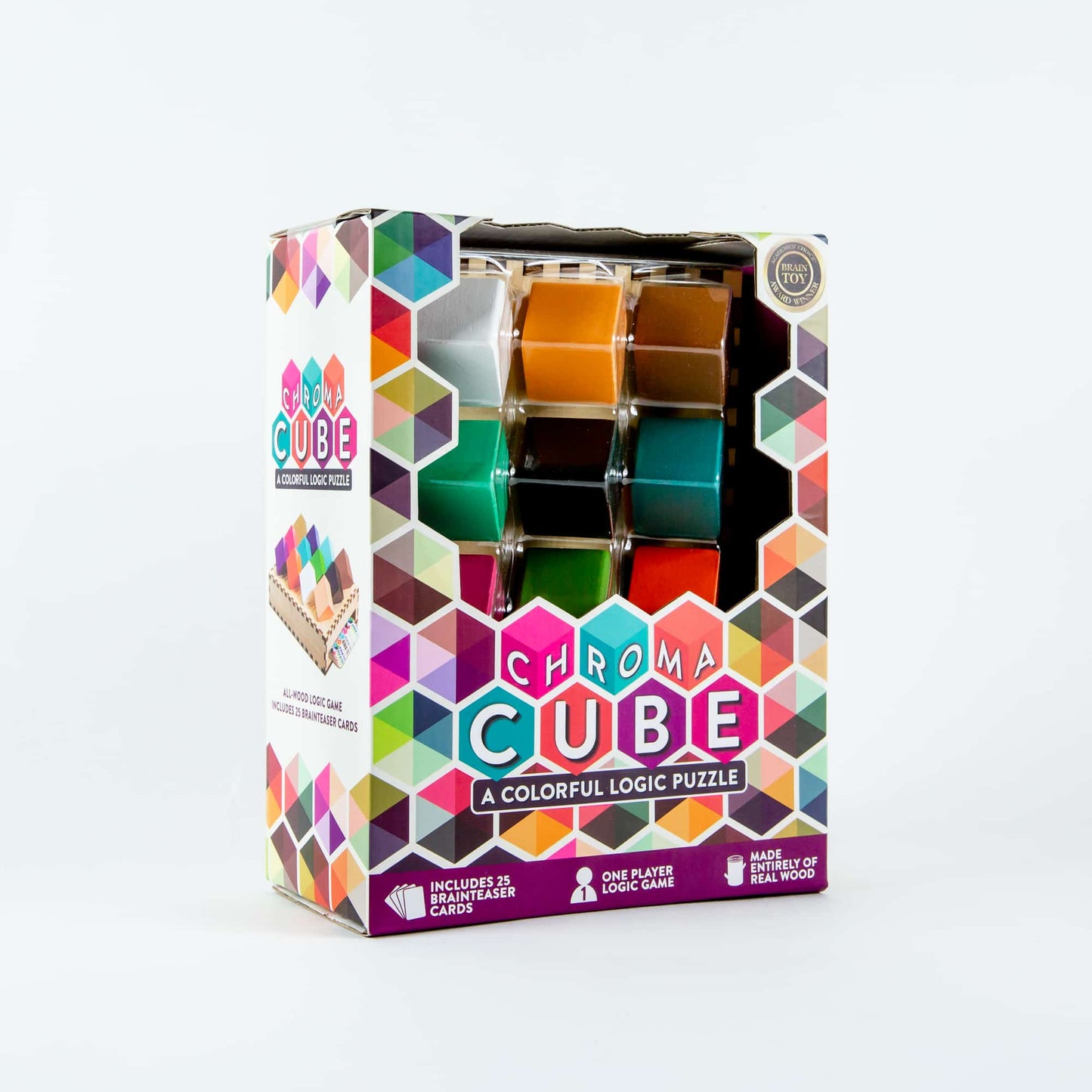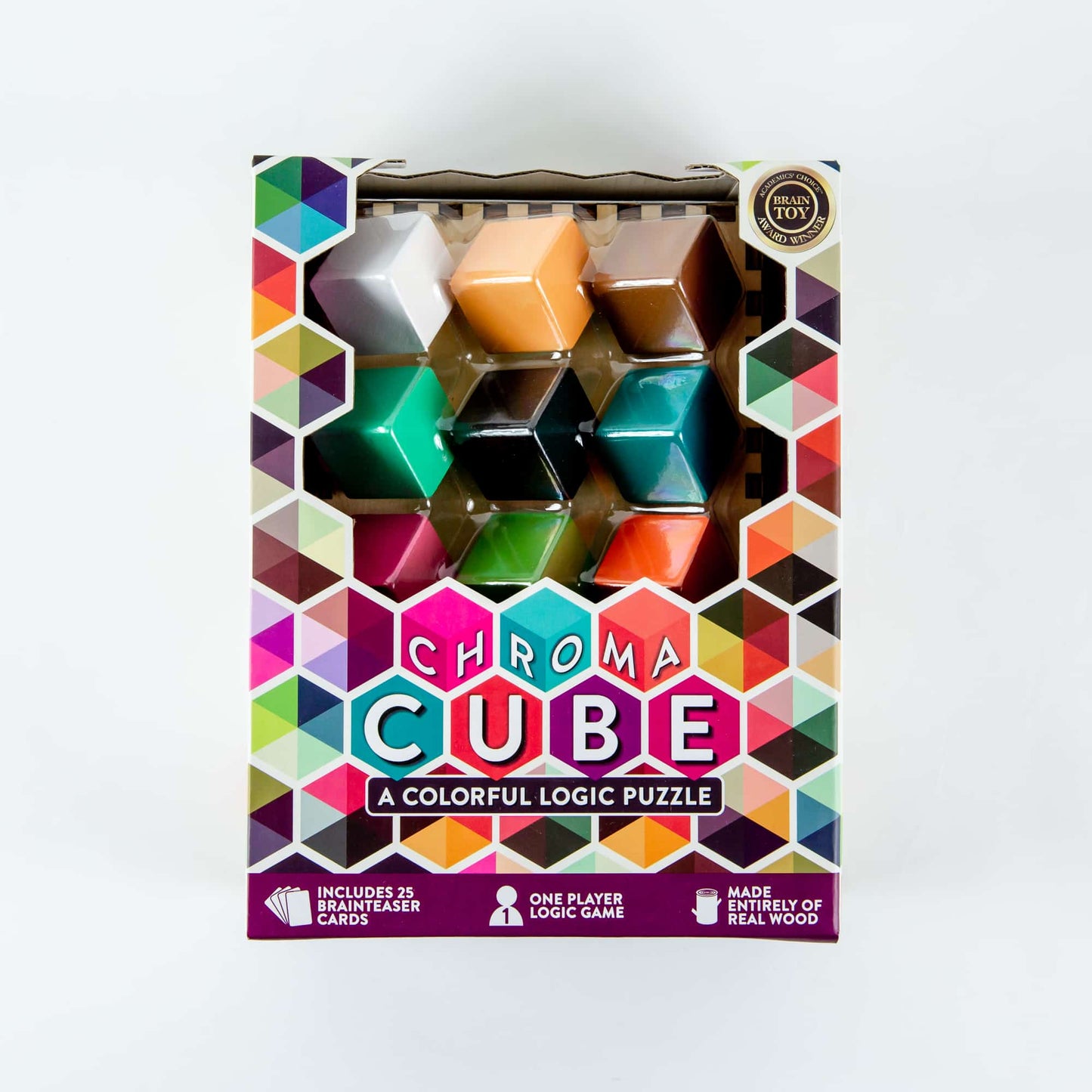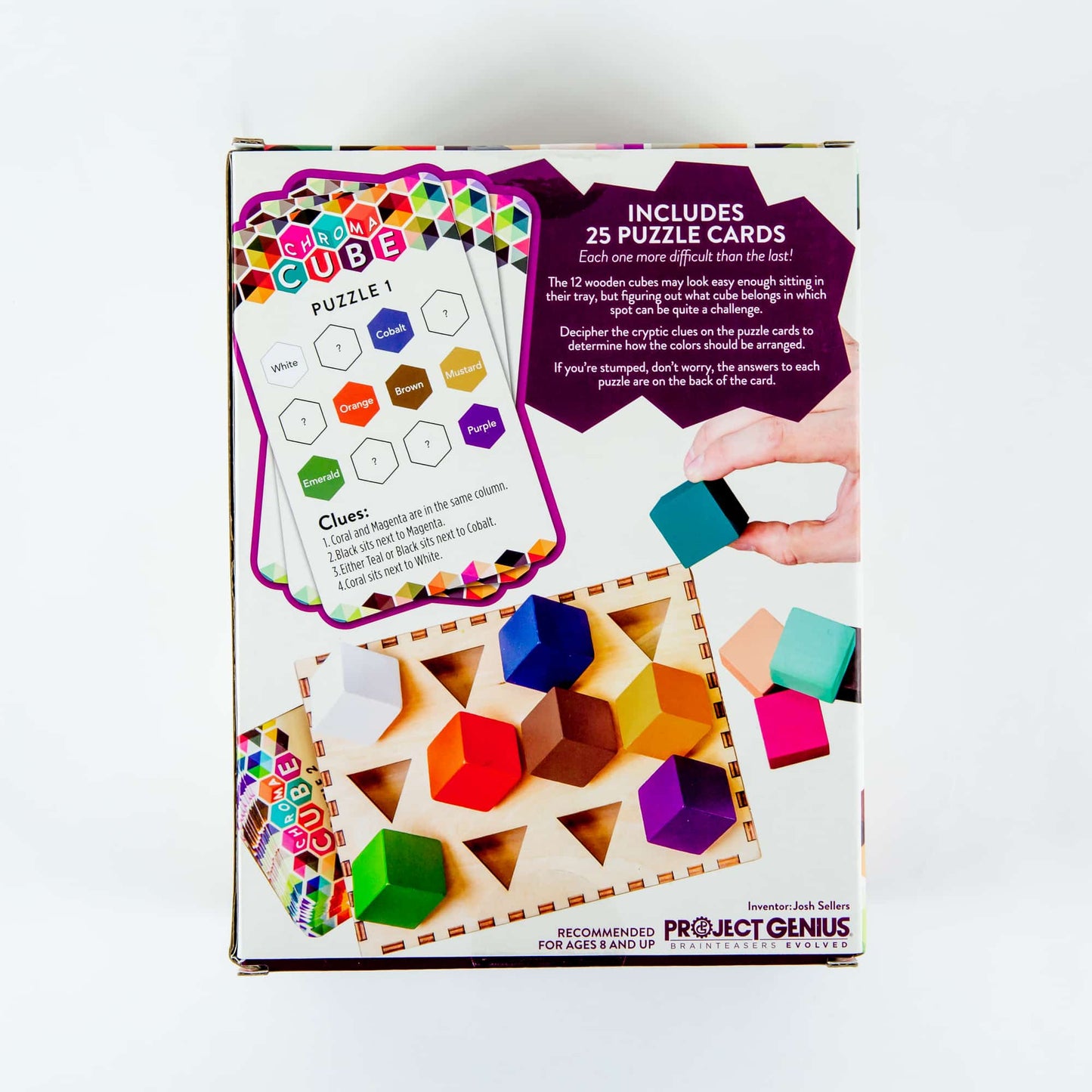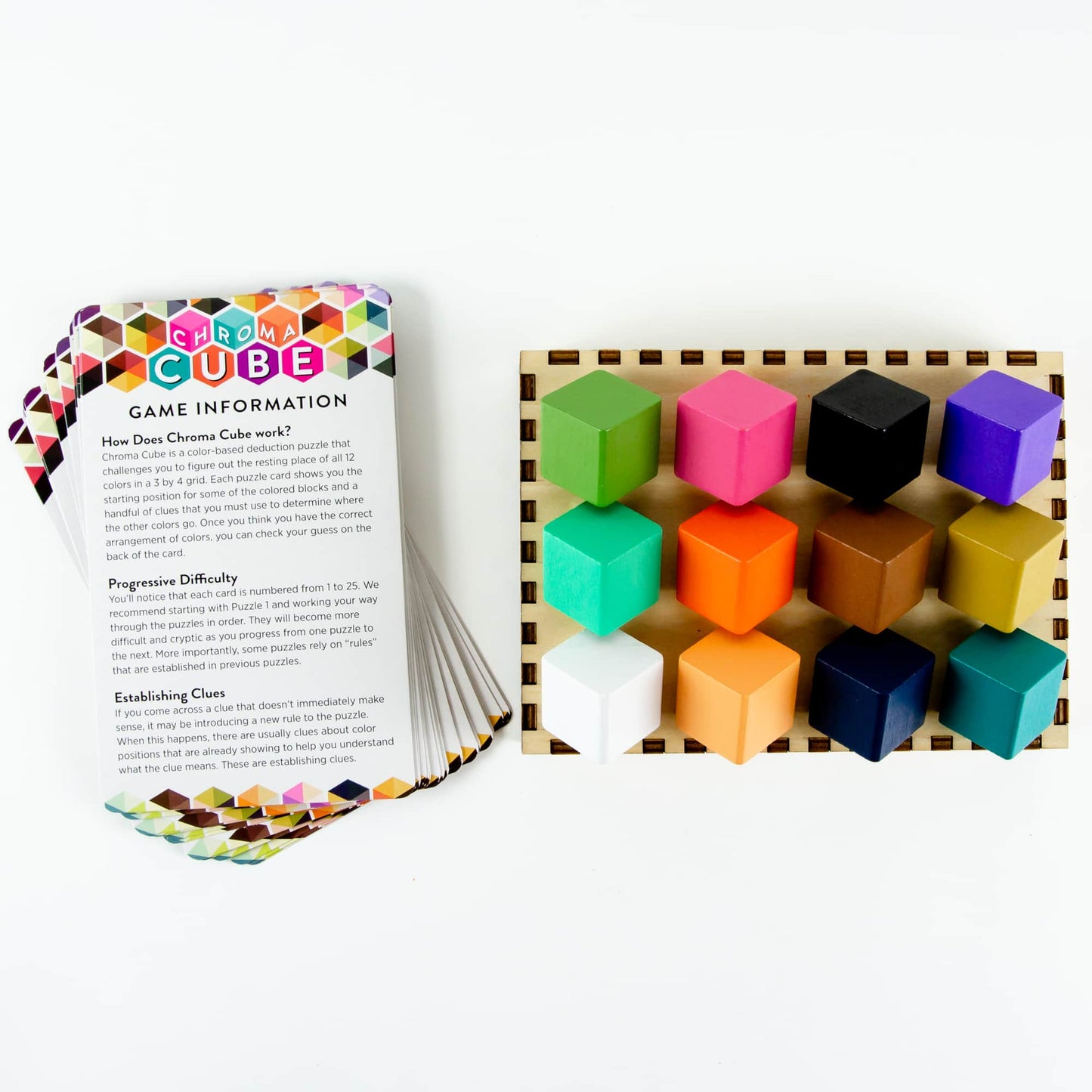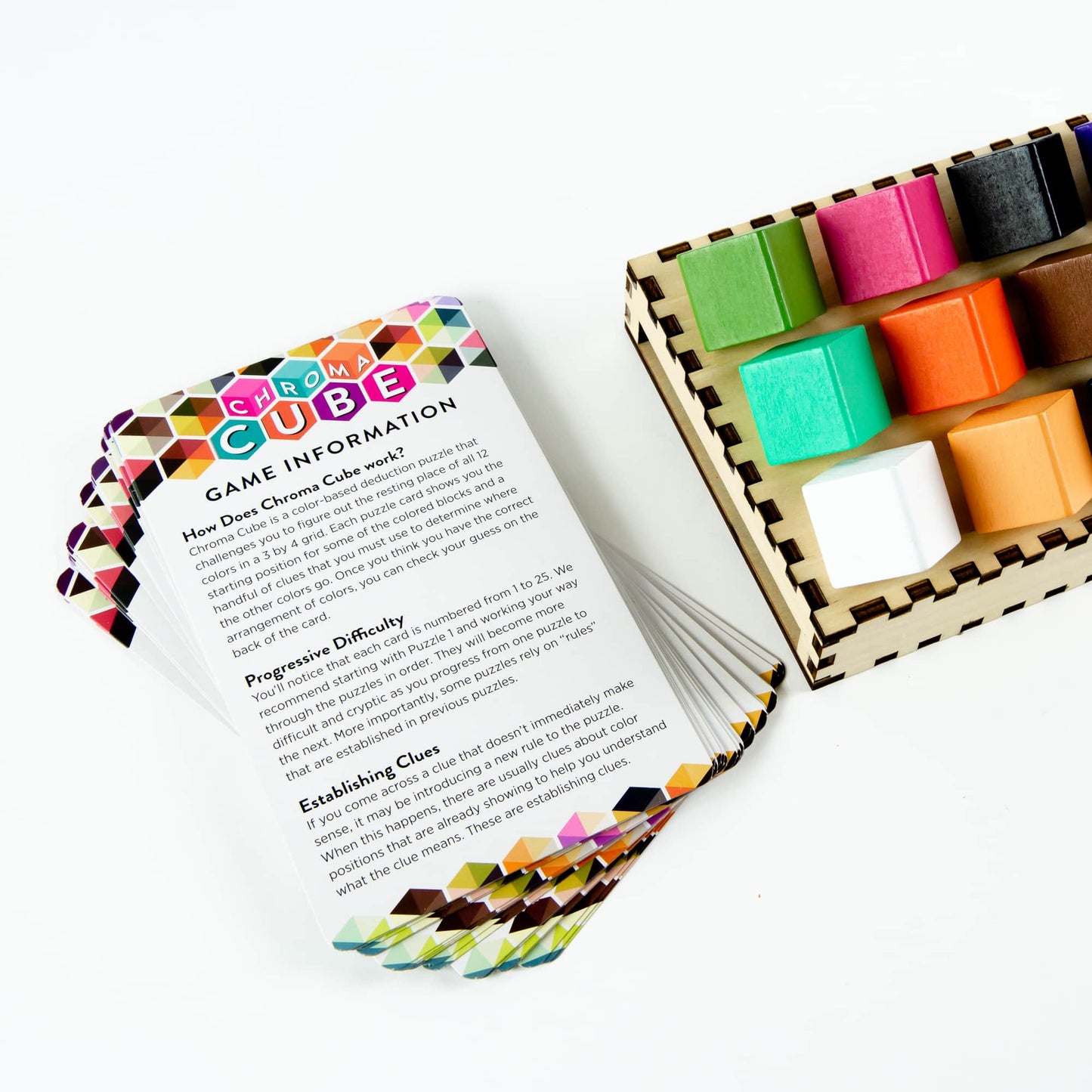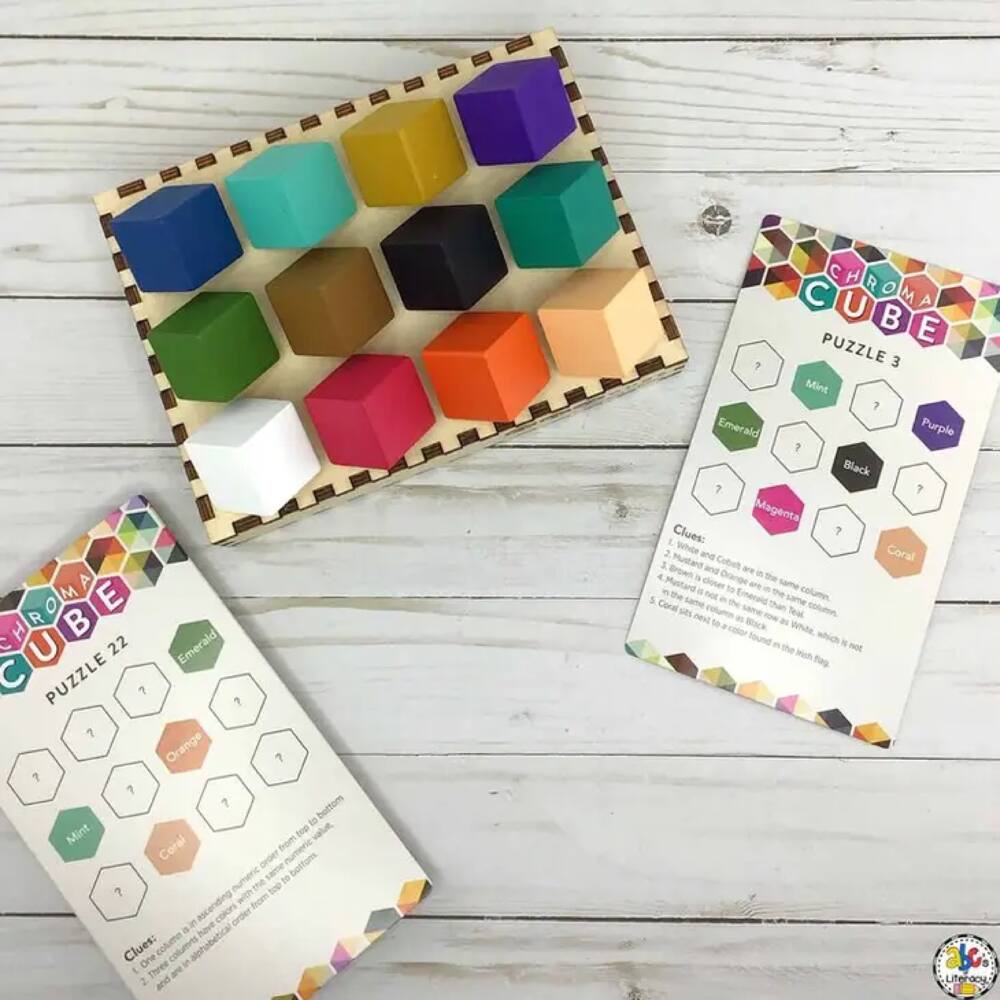 The super satisfying, color-based puzzle game!
This set of 12 wooden cubes may appear harmless enough in their tray, but the challenge of figuring out which cube should go in which space is a real brain-teaser.
The 25 accompanying cards each feature a cryptic clue to help you decide how the colors should be laid out. If you're having trouble, no worries - the solutions to each puzzle are printed on the back of the card.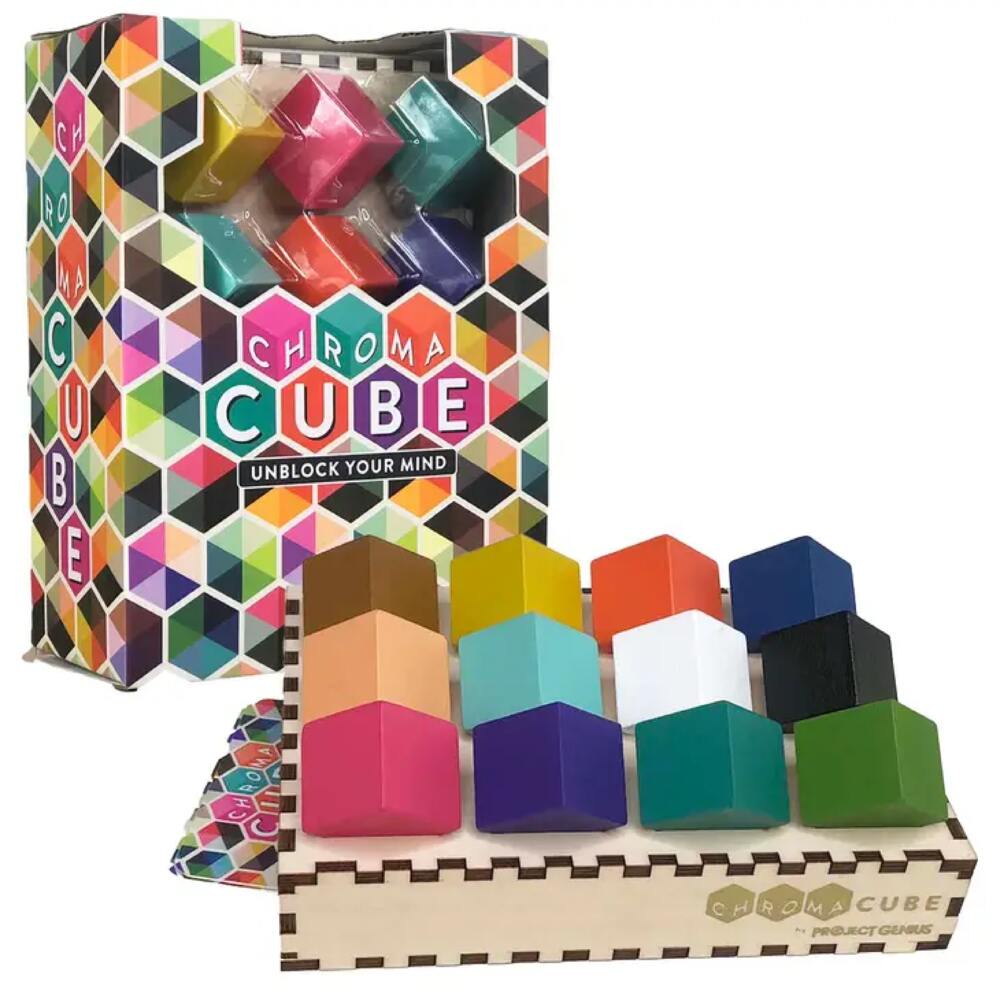 This game is perfect for those who…
Chroma Cube is perfect for anyone who loves solving puzzles!
Game comes with: 12 Colored Wood Blocks, 25 Puzzle Cards, 1 Wood Puzzle Tray.