Regular price
Sale price
$24.99
Unit price
per
Sale
Sold out
Description

Don't worry - you didn't need to pass (or even take) high school math to play this game. Charty Party is a hilarious card game for grownups who want quantifiable proof of who's their funniest friend by answering, "What is this chart about?"

This game is not for...

People who want to make mathematically accurate charts
People who are easily offended
Phil Collins (stick to making music, old man)

Players: 3+

Ages: 17+

Made by: Charty Party, LLC
View full details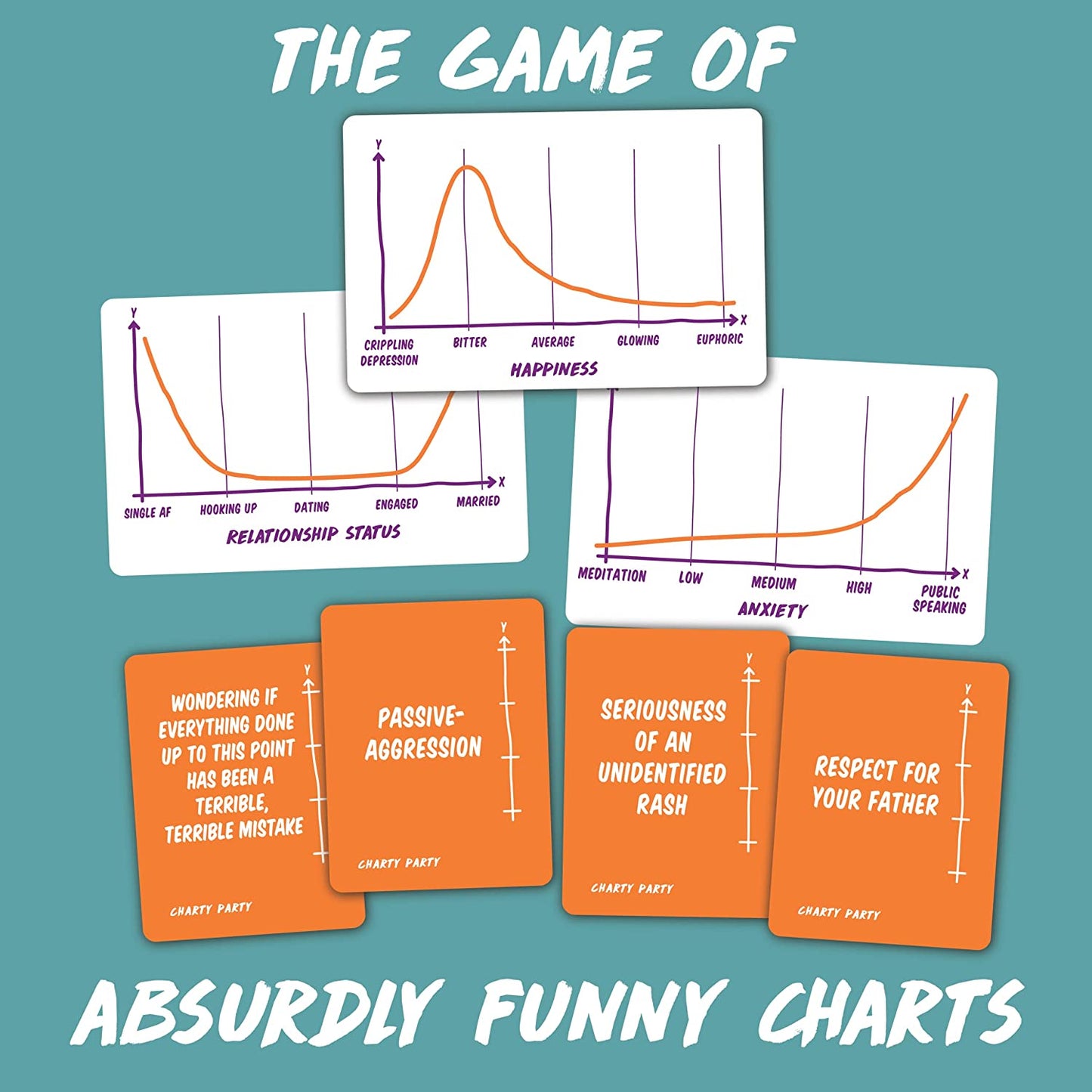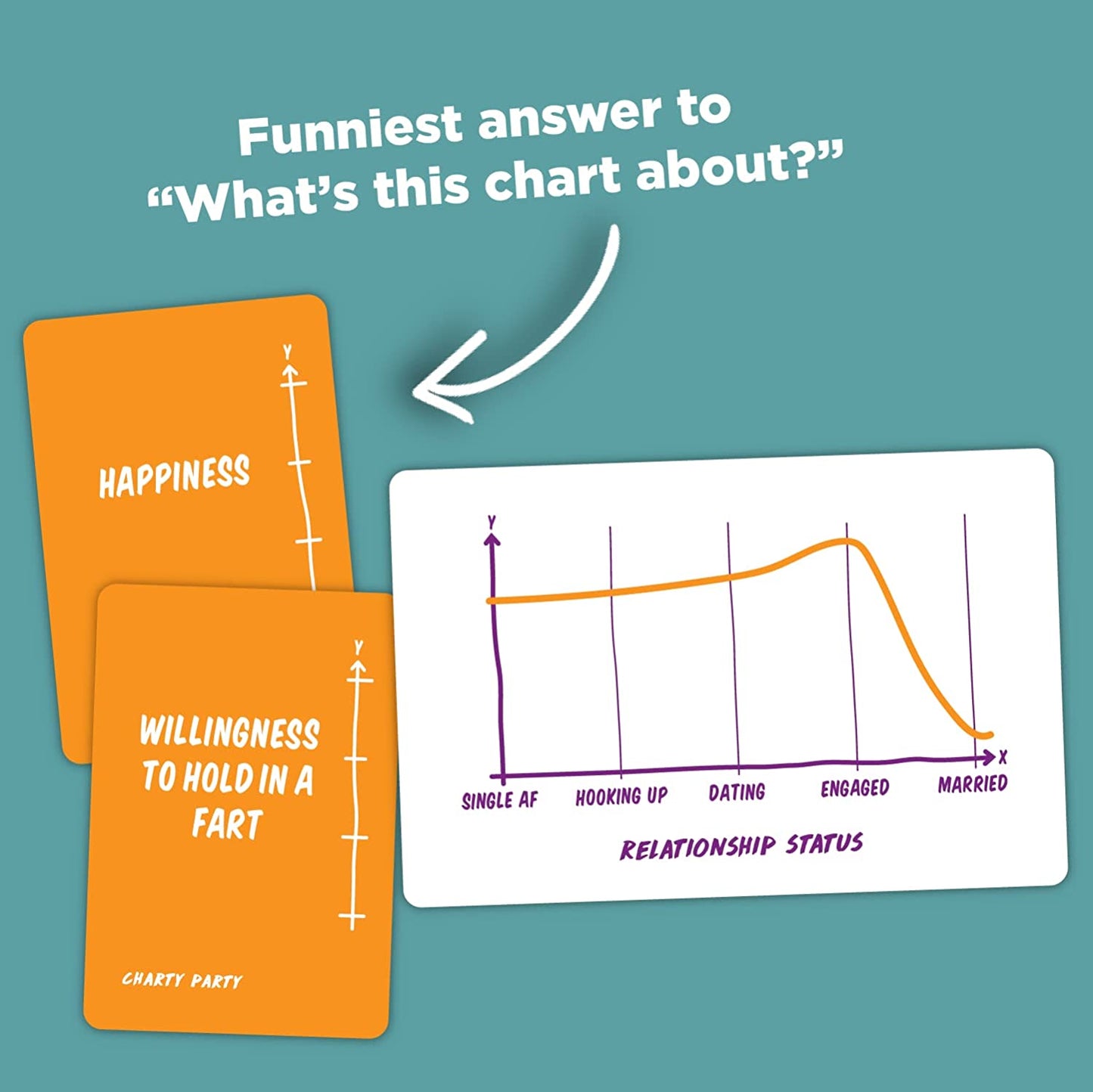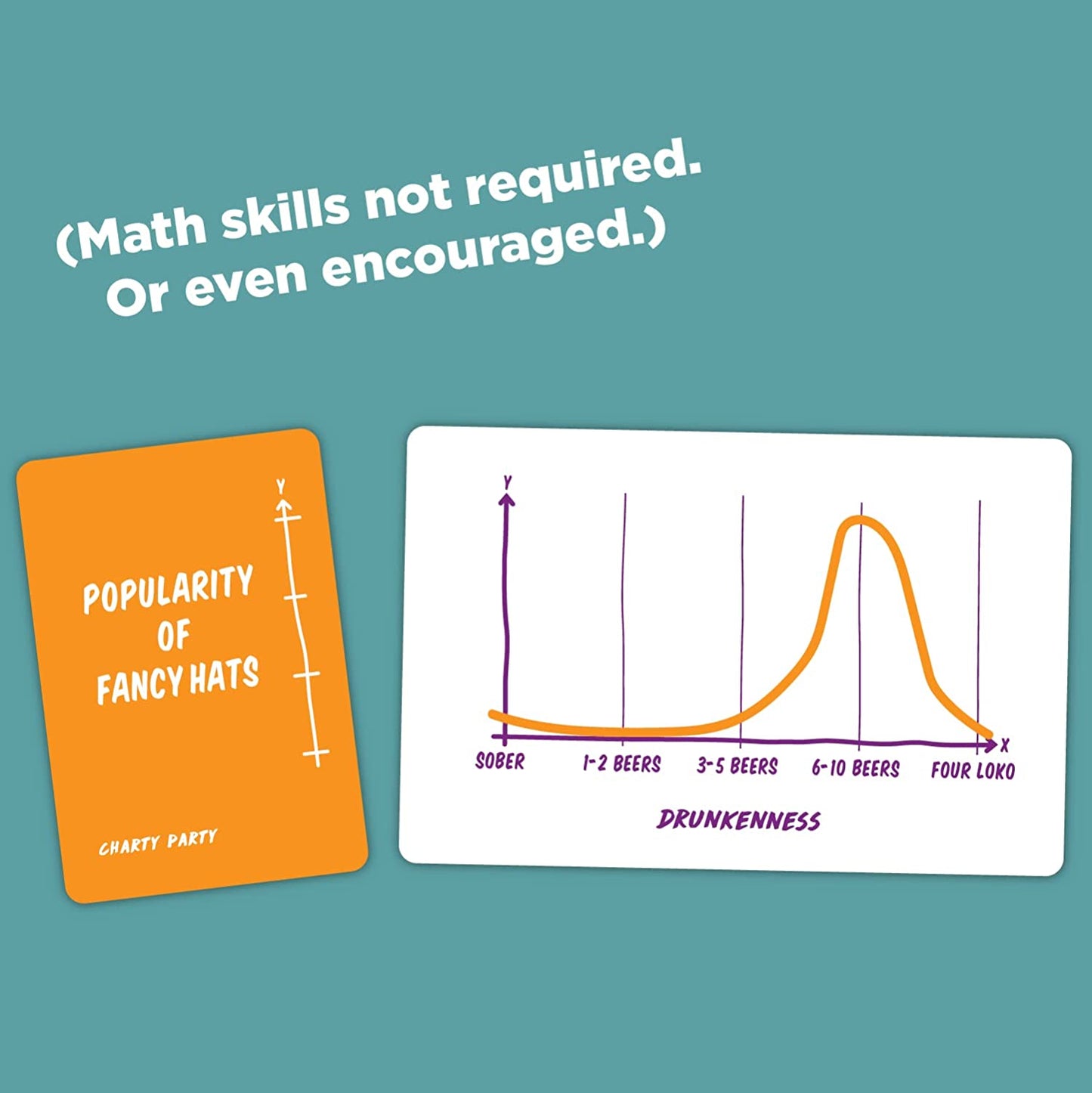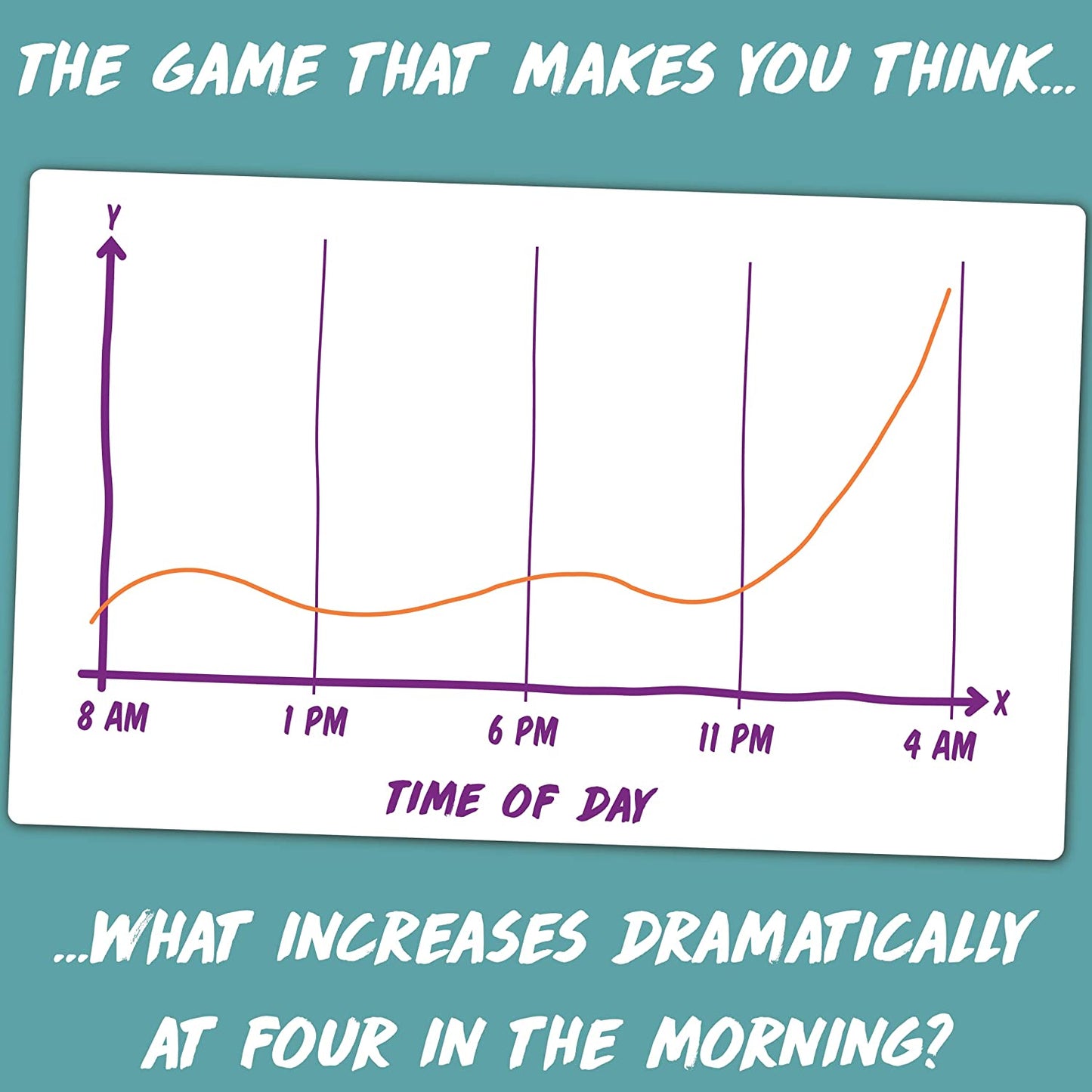 The absurd party game with charts (math not encouraged)!
At your next game night, give your guests a side-splitting experience with this fun adult party board game! Featuring 44 Chart cards, 250 hilarious Y-axis cards, and instructions all printed on high-quality, glossy cards, this game is guaranteed to bring laughter.
However, due to its absurdity, we don't recommend playing this game in front of grandma. While the jokes may be slightly risqué, it's still a great fit for adult family game night! All the cards come shrink-wrapped in a custom box.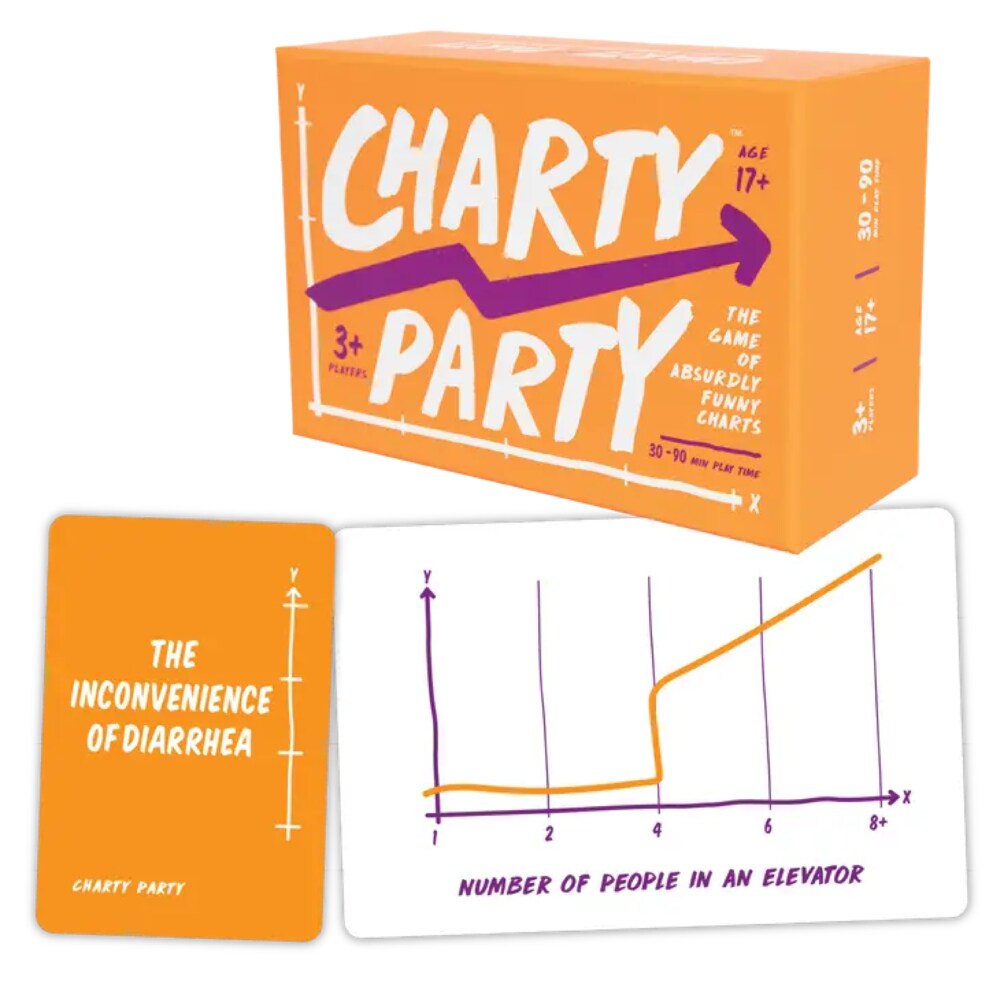 This game is perfect for those who…
Charty Party is perfect for those looking for a bit of nonsense and a whole lot of laughs for their next game night with friends!
Game comes with: 44 Chart Cards, 250 Y-Axis Cards, and Instructions.